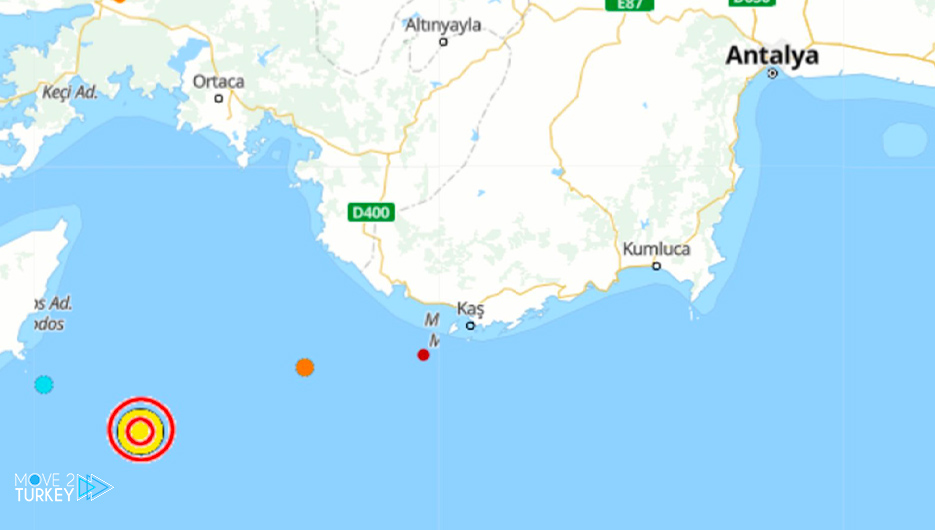 An earthquake measuring 5.4 on the Richter scale occurred Wednesday off the coast of the Mediterranean state of Mugla.
According to information published by the Presidency of Disaster and Emergency Management, the earthquake occurred at 15:37 local time (12:37 GMT).
The depth of the earthquake was 41.08 kilometers below sea level, 80.82 kilometers off the coast of Sidi Kemer district in Mugla.