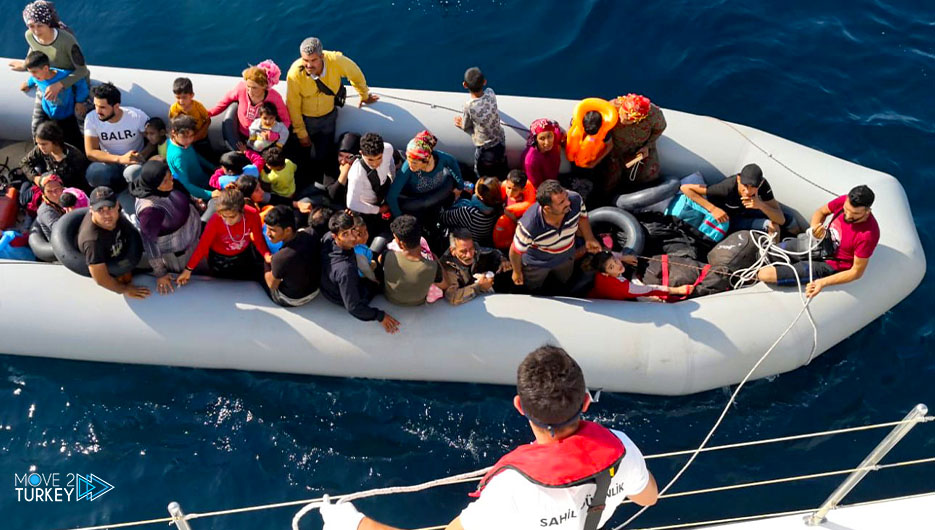 The Turkish authorities announced on Tuesday that 300 irregular migrants were rescued on a boat after they sent a distress call off the coast of Antalya state at 103 nautical miles.
The Directorate General of Maritime Affairs stated that a 20-meter boat carrying 300 irregular migrants in the Turkish search and rescue area south of Kas launched a distress call on Monday.
The directorate stated on social media that the cargo ship "Paulo Topek" was directed to the scene of the accident.
The report was transferred to the movement center at the Coast Guard Command, while the ship began transporting a large number of migrants on board at 23:47 local time, according to the source.
She added that the ship's captain was provided with the route of the meeting point with the coast guard boats, and the ship, accompanied by 300 migrants, arrived at the mentioned point.