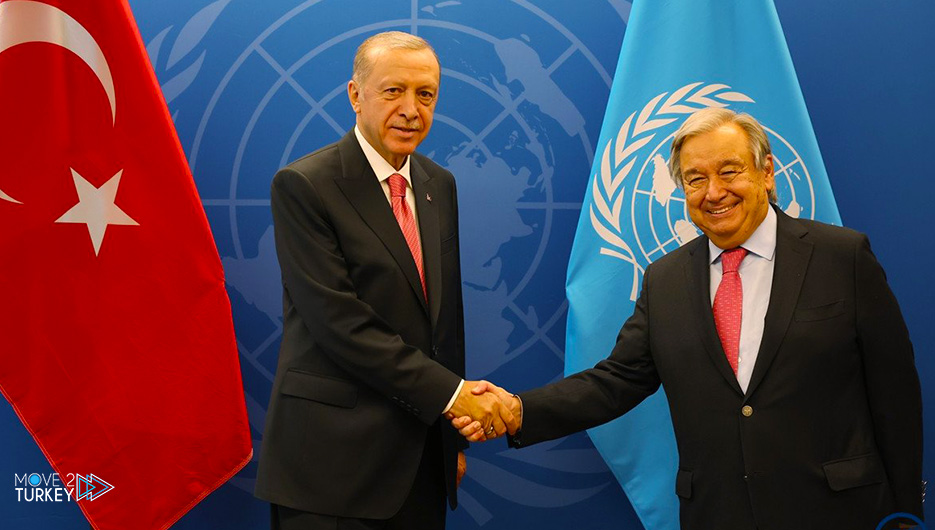 Turkish President Recep Tayyip Erdogan met with United Nations Secretary-General Antonio Guterres in New York on Tuesday.
The Turkish president will continue his meetings in New York on the sidelines of the 77th session of the United Nations General Assembly.
The meeting took place behind closed doors at the United Nations Headquarters following his speech to the General Assembly of the International Organization.