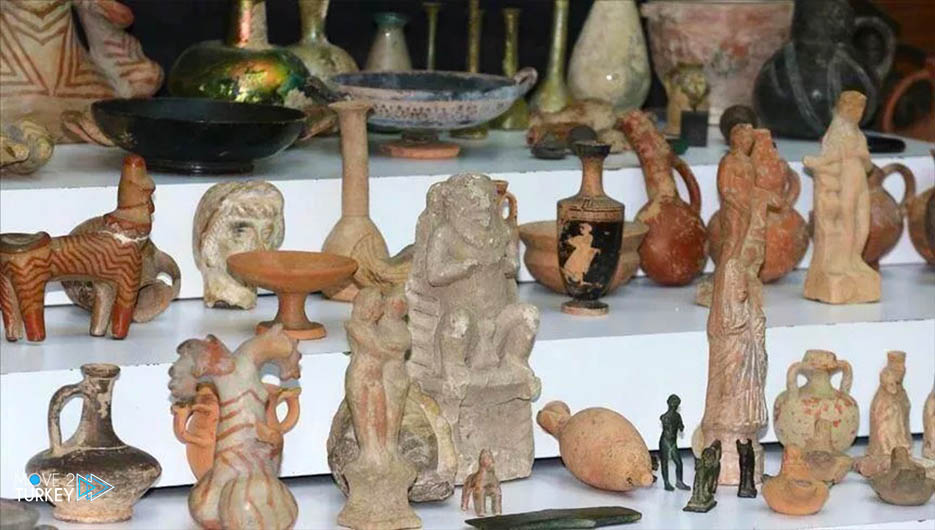 On Wednesday, the Turkish state of Izmir announced the seizure of 173 historical artifacts in a car after it was monitored by the security authorities, in the "Bayındır" district.
The state said in a statement that an artifact was seized from the possession of two people after the security authorities tracked their car in the "Zytinova" area.
The statement indicated that 173 historical artifacts had been found, including 154 coins and 19 pieces of jewelry.
He stated that the two mentioned persons were arrested, and the seized pieces were handed over to the Historical "Tera Museum" in Izmir, in the west of the country.