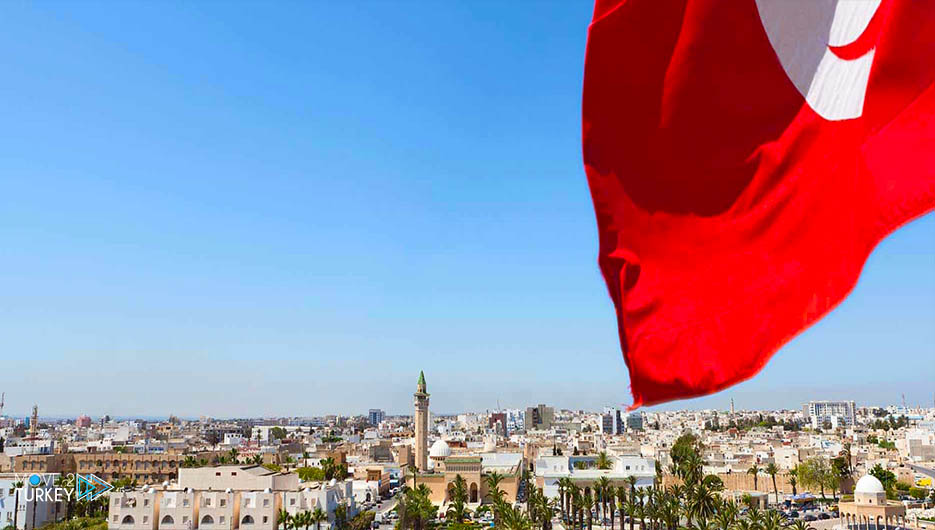 The Turkish Cultural Center "Yunus Emre" in Tunisia continues a program to teach journalists from the Maghreb countries lessons in the Turkish language, as part of its efforts that have been going on for years in this field.
The program began on September 27 and targets 40 journalists from different countries in the "Arab Maghreb", most notably Tunisia, Algeria, and Morocco, via video technology (remotely).
For its part, Anatolia has started to support this educational program by inviting a number of its journalists in the offices of Tunisia, Algeria, and Morocco to receive these lessons remotely.
In a statement, the director of the Yunus Emre Institute in Tunisia, Melih Yedi Yildiz, said: "This year, we responded to the desire of a number of journalists to learn the Turkish language.
We launched this program a month ago, where we found great interest from journalists in Tunisia, Algeria, and Morocco."
"We received very positive feedback from the journalists who chose to receive the Turkish language, and we are very pleased with that," he added.
Yildiz pointed out that "in recent years, training courses have been organized in the Turkish language for workers in the Tunisian diplomatic corps."
The official confirmed that "Younes Emre branches are present in several countries to teach the Turkish language and promote Turkish culture."
Yildiz also pointed out that the remote training base has been expanded during the outbreak of the epidemic (Corona).
And that free language lessons were provided to 30,000 people in just 6 months, and today there are 20,000 additional requests to receive these lessons.
Lessons are offered at a rate of six hours per week via video technology to journalists, according to the official.
For her part, Tunisian journalist Hend Abdel Salam says that she "has been wishing to study the Turkish language for a while, and she is very grateful to the Yunus Emre Institute, which provided her and her colleagues with this opportunity."
She added that she "desires to master the Turkish language in a professional manner and that her love for this language was the result of her follow-up to several Turkish series, which made her want to learn it."
The Yunus Emre Institute branch was established in Tunisia in 2018, with the aim of supporting Turkish culture, and offering in-person lessons to a number of students.