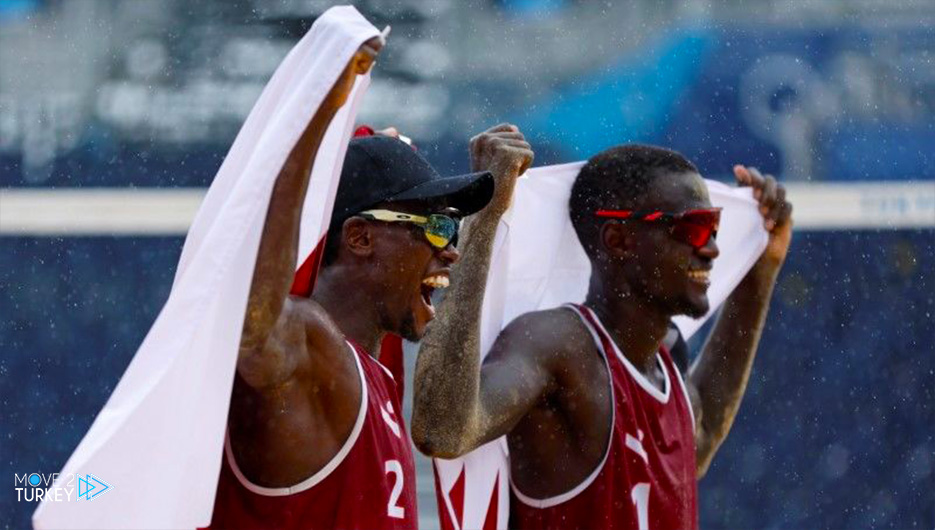 The Qatari team, represented by Sherif Younis and Ahmed Tejan, won the bronze medal in the beach volleyball competitions at the Tokyo 2020 Olympic Games, on Saturday.
The world number one duo beat their Latvian counterparts, Martins Plavins and Edgars Tux, in the match for third place, with two sets without response 21-12, 21-18.
With this achievement, the Qatari duo awarded their country the third medal in "Tokyo 2020" after two gold medals won by weightlifter Faris Hassouna and Moataz Barshim in the high jump.
Qatar has 8 Olympic medals in its history (two gold, one silver, and five bronze).