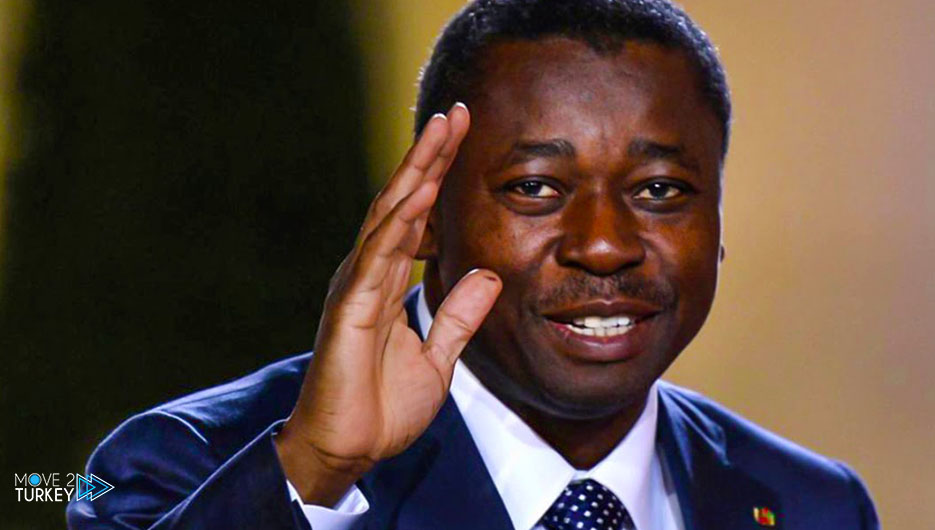 The President of the Republic of Togo, Faure Gnassingbe, said that his country wants to benefit from Turkey's military expertise and cooperate with it in the field of combating terrorism.
This came on Tuesday at a joint press conference with Turkish President Recep Tayyip Erdogan in the Togolese capital, Lomé.
Gnassingbe noted that President Recep Tayyip Erdogan's visit to Togo (as part of his African tour) shows the importance Turkey attaches to the brown continent.
He added, "To date, we have not seen any leader from outside the continent visiting (countries) Africa to this extent."
On the other hand, Gnassingbe said they are seeing the quality of Turkish investments in the continent's countries such as Senegal, Rwanda, and Equatorial Guinea.
He stressed his country's desire to strengthen dialogue with Turkey, which would benefit the countries of the region.
He pointed out that the international community sometimes neglects to show solidarity with the African continent, but President Erdogan has never forgotten the countries of the continent in this regard.
He explained that Erdogan defended African countries at the G20 summit.
He pointed out that the countries of the continent were greatly affected by the Corona pandemic, appealing to the Turkish President to show support again to the countries of the brown continent at the upcoming summit of the Group of Twenty.
He pointed out that the West African region, which includes Togo, has been fighting terrorism for some time.
He added, "We want to cooperate with Turkey in the fight against terrorism and to benefit from its experiences in the military field."
He stressed that in the absence of stability, foreign investments will not come to Togo.