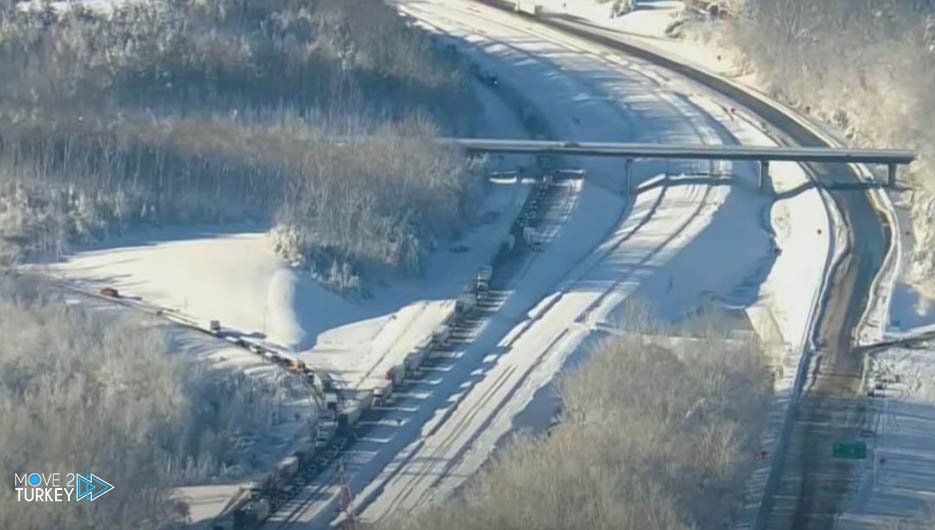 On Tuesday, emergency crews managed to get out the last batch of hundreds of cars stuck on Interstate 95 in a snowstorm in Virginia.
After more than 24 hours of waiting in the severe cold, the crews managed to reopen the road and get the stranded out, according to the American newspaper, "The New York Times".
And a snow storm last Monday night halted traffic for 40 miles on Interstate 95, one of the busiest roads in the United States.
The rapid snowstorm also caused large trailers to skid and hundreds of other accidents, forcing some drivers, including a US senator, to abandon their cars, according to the newspaper.
State transportation officials said that the reason for some cars stopping on the road was due in part to broken trucks that were blocking the road, according to CNN.
The agency said the storm also disrupted traffic on other roads and stopped an Amtrak train for more than 30 hours.