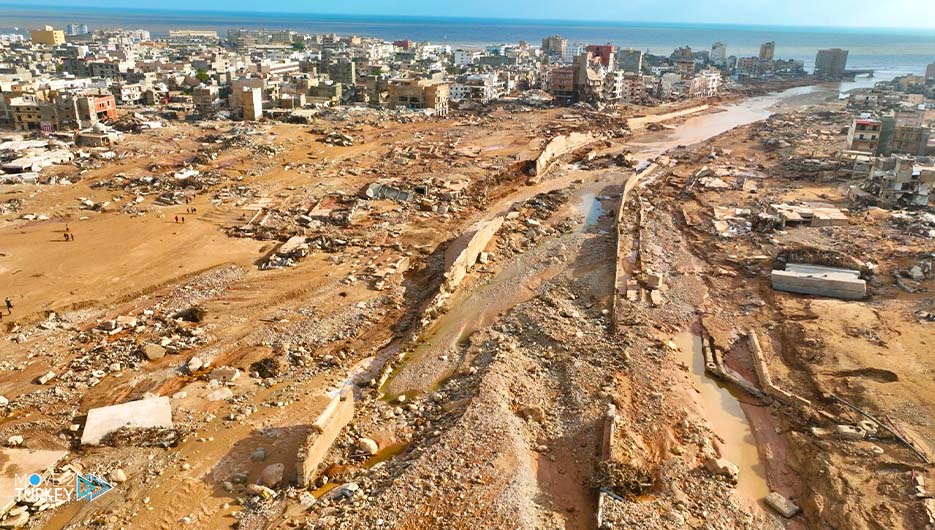 The United Nations announced Thursday that it would provide $10 million to support relief efforts following the devastating floods in Libya that claimed the lives of thousands.
This came in a statement by the United Nations Under-Secretary-General for Humanitarian Affairs and Emergency Relief Coordinator, Martin Griffiths.
"$10 million has been immediately released from the UN Emergency Fund and there is (another) appeal for additional support," Griffiths said.
The UN official described the Libya floods as "shocking and tragic."
"Getting life-saving supplies to people, preventing a secondary health crisis and quickly restoring a semblance of normalcy should outweigh any other concern at this difficult time in Libya," Griffiths said.
He praised the efforts of Libya's neighbors and other countries that sent supplies and search and rescue teams.
On Wednesday, the United Nations launched a donation campaign entitled "Response to the Libya Floods" to raise $10 million, which it will allocate to help those affected by the floods in Libya.
On Sunday, Hurricane Daniel swept through several areas in eastern Libya, most notably the cities of Derna, Benghazi, Al-Bayda, Al-Marj, and Sousse, leaving more than 6,000 dead and thousands missing, according to what the Undersecretary of the Ministry of Health in the National Unity Government, Saad al-Din Abdel-Wakil, announced on Wednesday.