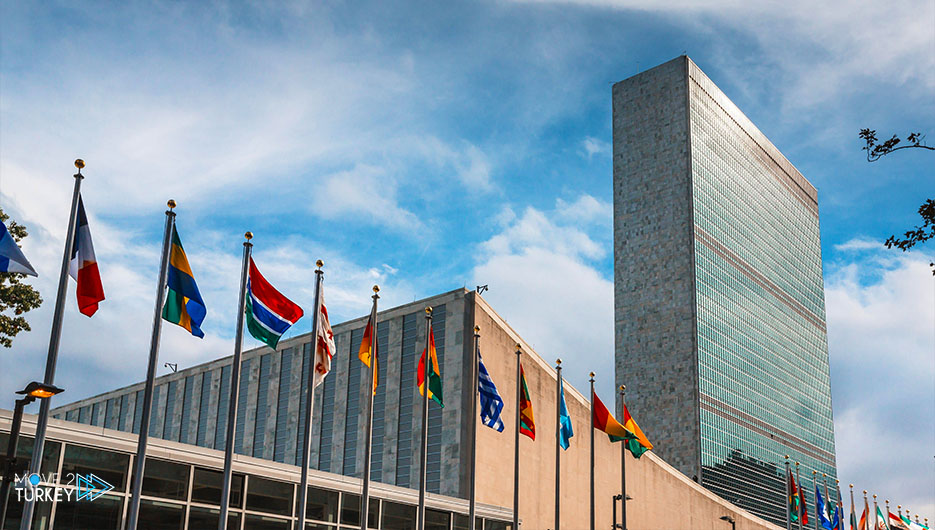 On Friday, the United Nations held the "Taliban" movement responsible for ensuring the security of Kabul Airport, starting from the beginning of next September.
This came according to Stephane Dujarric, spokesman for the Secretary-General of the United Nations, at a press conference held at the permanent headquarters of the International Organization in New York.
Dujarric was responding to journalists' questions about the use of Kabul airport by United Nations aid organizations in the post-US withdrawal from Afghanistan at the end of this month.
He said, "It will be the responsibility of the responsible authorities, the Taliban movement, to ensure that there is order in the place and ensure that the place is secured so that the airport can function normally."
And Thursday, US President Joe Biden confirmed at a press conference that the August 31 deadline for the complete withdrawal of US forces from Afghanistan would not be extended.
Biden's statement came after a suicide attack targeting Hamid Karzai Airport was claimed by the terrorist organization "ISIS".
It resulted in the killing of more than 170 people and the injury of 200 others, according to unofficial reports issued on Friday afternoon.
"While tens of thousands of vulnerable Afghans are being evacuated by air operations at Kabul airport," Dujarric added.
Millions of vulnerable Afghans will remain behind, and we have a collective responsibility to continue helping them."
He noted that "the World Health Organization has staff in all 34 provinces of Afghanistan, and they are monitoring the health situation."
"The good news is that of the approximately 2,200 health facilities they monitor, 97 percent are still open and operating normally," Dujarric added.
He continued, "The more realistic news is that medical supplies are running out quickly, and the World Health Organization is no longer in a position to provide a helping hand."
And he added: "The Food and Agriculture Organization of the United Nations (FAO) has also appealed for an increase in humanitarian assistance as Afghanistan continues to be severely affected.
This is due to the worsening drought that threatens the livelihoods of more than 7 million men, women, and children who depend on agriculture or livestock."
The Food and Agriculture Organization of the United Nations (FAO) was quoted as saying that "this month it provided livelihood assistance and cash assistance in 26 out of 34 provinces."
The organization added, according to Dujarric, that the aid "included nearly one million people in the past two weeks alone."
However, there is a funding shortfall of $18 million to support the FAO drought response plan in Afghanistan.
"UNDP continues to assist all Afghans – regardless of their gender, religion, ethnic background, professional affiliation, or political beliefs," Dujarric emphasized.
Recently, the "Taliban" movement managed to control most of Afghanistan.
On August 15, its gunmen entered Kabul and took control of the presidential palace, while President Ashraf Ghani left for the Emirates.