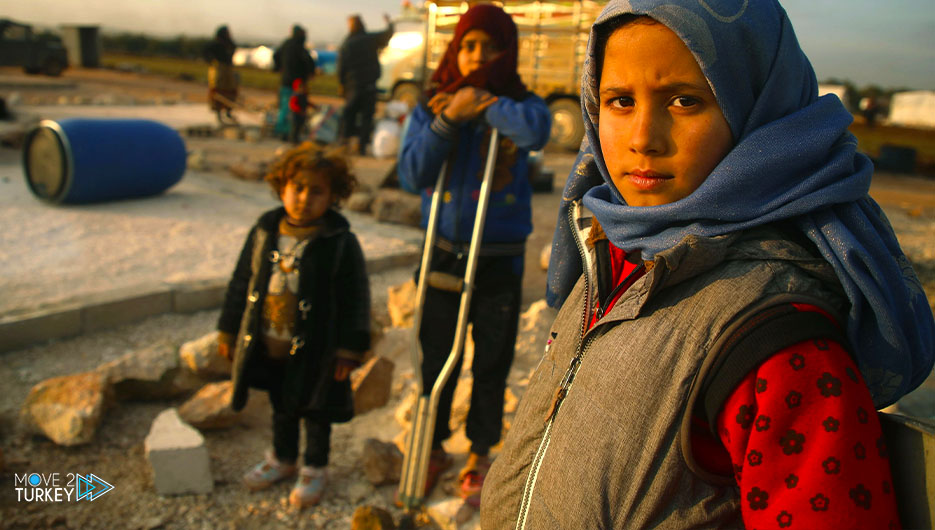 On Wednesday, the United Nations said that more than 2.4 million Syrians benefit monthly from humanitarian aid through the Bab al-Hawa crossing on the border with Turkey.
This came according to Stephane Dujarric, spokesman for the Secretary-General of the United Nations, at a press conference held at the permanent headquarters of the International Organization in New York.
"United Nations cross-border operations continue from Turkey into Syria, reaching 2.4 million people every month in northwest Syria," Dujarric said.
He added, "Just last month, more than 1,000 trucks crossed from Bab al-Hawa crossing on the Turkish border, carrying food, shelter, nutrition and health supplies."
And Dujarric added, "About 4.1 million men, women and children need humanitarian assistance in northwest Syria this year, compared to 3.4 million people last year."
On May 26, the United Nations Commission of Inquiry on Syria called for the renewal of the cross-border aid delivery mechanism, which expires on July 10.
The current extraordinary mandate of the United Nations Security Council to deliver humanitarian aid through the last remaining border crossing into northwest Syria expires on July 10.
The Security Council adopted a resolution for the first time in 2014, authorizing the delivery of aid to northern Syria through four border crossings, even without the consent of the Syrian regime.
In 2020, three crossings were excluded from the scope of the decision, making Bab al-Hawa the only remaining authorized border crossing.
In a related context, Dujarric said: "We are very saddened by the death of a Syrian aid worker who was killed today in a car bomb explosion on his way to work in the city of Al-Bab, north of Aleppo."
"This tragedy is a stark reminder of the continuing hostilities in Syria that are claiming the lives of civilians and aid workers," he added.
Dujarric pointed out that "the number of deaths among humanitarian workers in northwest Syria has reached 23 since 2020".
"The United Nations Deputy Regional Humanitarian Coordinator, Mark Cutts, condemned today's attack and called for a full investigation," he added.