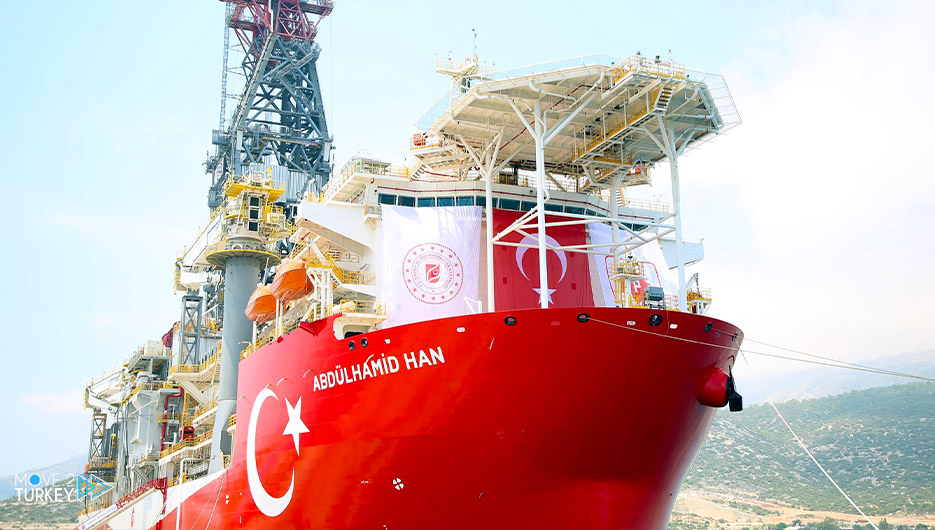 The Minister of Energy and Natural Resources Fatih Donmez announced that the fourth Turkish drilling ship, Abdul Hamid Khan, has started drilling work in the Eurokler-1 well in the Mediterranean.
This came in a tweet on his account on a social networking site on Wednesday.
"Abdulhamid Khan's vessel has started its first drilling work in the Euroclear-1 well today. We are determined to keep the joy of gas discovery in the Black Sea alive this time with new good news from the Mediterranean," Donmez added.
Minister Donmez wished the Turkish drill ship good luck and success for its crew in their mission.
On August 9, the largest Turkish drilling ship "Abdul Hamid Khan" set sail for energy exploration in the Mediterranean, amid a ceremony attended by Turkish President Recep Tayyip Erdogan.
The vessel is 238 meters long, 42 meters wide and equipped with a double safety system and will enhance Turkey's efforts in hydrocarbon exploration.
The ship, which is capable of digging to a depth of 12,200 meters, has a crew of 200 people.