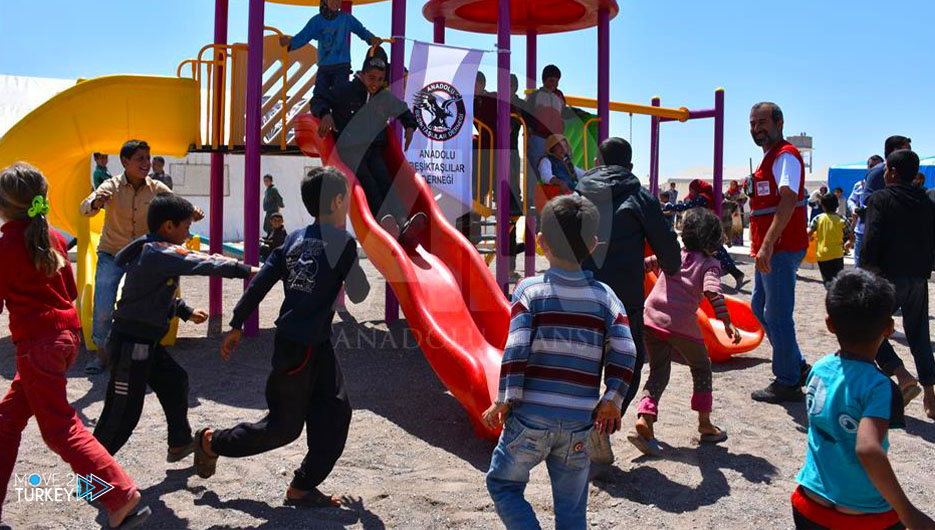 The Turkish Red Crescent Society holds recreational activities to raise morale and bring joy to the faces of children who fled Ukraine due to the Russian war.
On Wednesday, Ukrainian families of Crimean Turks were evacuated in coordination with the Turkish Foreign Ministry, and hosted in the northwestern state of Karklareli.
He pointed out that the Red Crescent teams organize recreational activities to reduce the negative effects of the war on children.
Sarab Atash, the children's program coordinator in the Red Crescent, stated that they are holding recreational programs and activities for the children of families who came from Ukraine to escape the war in their country.
She added that the activities aim to help children overcome the trauma of the war they have experienced during the past days.
She noted that the children's behavior was very introverted when they arrived in Turkey, but that their self-confidence increased while participating in the activities.
On February 24, Russia launched a military operation in Ukraine, which was followed by angry international reactions and the imposition of "tough" economic and financial sanctions on Moscow.
To end the operation, Russia requires Ukraine to abandon any plans to join military entities, including NATO, and to adhere to complete neutrality, which Kyiv considers an "interference in its sovereignty."