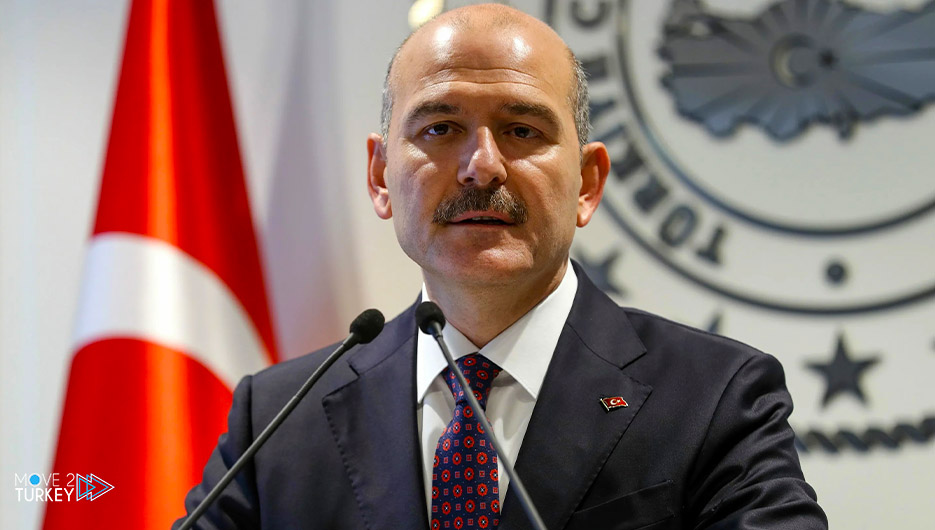 On Friday, Turkish Interior Minister Süleyman Soylu congratulated the UAE on the occasion of its National Day, which falls on December 2 of each year.
This came during his participation in a ceremony held by the UAE embassy in Ankara on this occasion.
He said, "A strong story began 51 years ago. It is not only a story of economic development and development, but also an important story of how a country transformed into a political and technological power within 51 years and one of the world's actors."
He pointed out that the President of the UAE, Mohammed bin Zayed Al Nahyan, set an approach that continues economic development, political power and technological development, noting that the step we took with President Recep Tayyip Erdogan at the end of 2021 and the meeting that took place in the UAE in February 2022 and the stage that began after that gave the region great strength. And relieved the world.
And he added: "God willing, we will show the entire world the renaissance of the East, and this renaissance of ours will be in the name of brotherhood and friendship," indicating that the year 2023 will witness the centenary of the founding of Turkey along with the 50th anniversary of the establishment of relations with the UAE.
For his part, Emirati Ambassador to Turkey Saeed Thani Hareb Al Dhaheri stressed the importance of the visit that Al Nahyan made to Turkey at the end of 2021, referring to the visit that Erdogan made to the UAE in February 2022.
He said, "This visit resulted in the signing of agreements and memorandums of understanding in various fields, and as a result, the political, economic, industrial, cultural and climatic ties between the two friendly countries and peoples deepened."​​​​​​​​