Estimated reading time: 3 minutes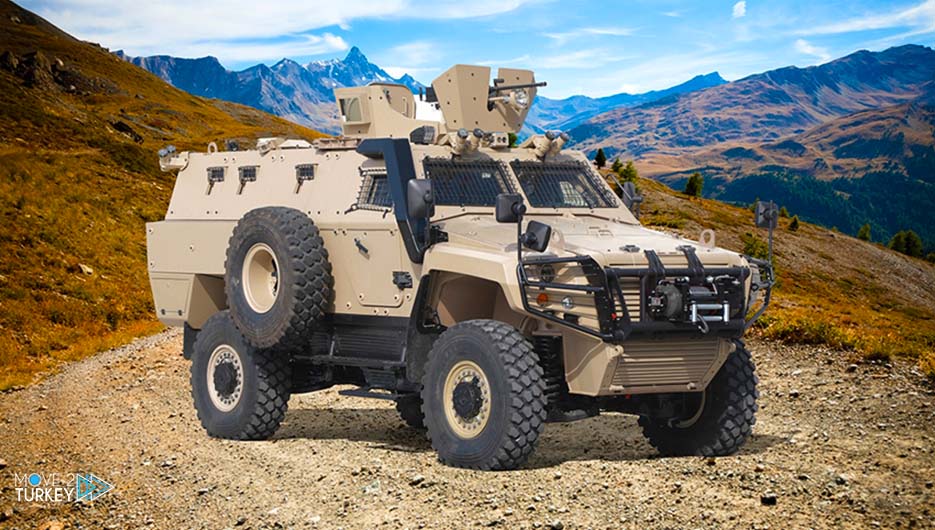 Otokar, a manufacturer of armored ground vehicles in the Turkish defense industry, has added a "mine-proof armored vehicle" to the Cobra II product family.
According to information announced by the company, the Cobra II was designed with a 4×4 system and is one of fifteen models.
The new model was completely designed and developed in Turkey, and in 2013 it was added to the Otokar product.
According to the different task needs of the users, the Cobra 2 is designed with a higher carrying capacity and more internal volume compared to the Cobra.
The Cobra 2 also has high mobility, with a modular structure for different tasks, just like the Cobra.
Otokar cemented its success with Cobra with Model Cobra 2, the new member of the family.
Cobra 2 has gained the appreciation of users with its successful performance in a short time in Turkey as well as in the export market.
The Cobra II MRAP, a new generation of mine-protected vehicles, provides users with high ballistic mine protection and high transport expectations with different mobility for this class of vehicle.
Survive in high-risk areas
35 years of experience and knowledge reflected in Otokar vehicles. The Cobra II MRAP provides high survivability in dangerous areas.
It also provides the crew with superior protection against ballistic threats, mines and grenades.
The Cobra II MRAP maintains the same mobility and comfort standards as the Cobra 2, ensuring safe use against these threats.
Thanks to the shield in the base of the vehicle, it is possible to provide excellent protection against mines without losing the high modular structure and serviceability.
High movement, low silhouette
At the Cobra II MRAP, Otokar's experience has implications for various terrains and climatic conditions, with more than 32,000 vehicles in use in more than 35 countries.
Compared to similar anti-mine vehicles in the world, the Cobra II MRAP provides superior mobility and unparalleled maneuverability not only on stable roads, but also on difficult terrain. Due to its low center of gravity. The independent suspension system of the Cobra II MRAP also provides superior performance in this area.
The car is less noticeable because it features less than its counterparts.
Like all armored vehicles from Otokar, the Cobra II MRAP has a modular design.
In this way, while it is a suitable platform for various tasks, it provides users with logistical advantages on the battlefield.
The special design and high reliability allow easy maintenance and repair and the power package for complete and fast assembly / disassembly even under field conditions.
In addition to the modular design, the high carrying capacity and large internal size allow the Cobra II MRAP to integrate different weapon systems and mission equipment.
The car, which has the capacity to carry up to 11 people, can also be configured with different design options, in the form of 3 or 5 doors according to the requirements of the user.