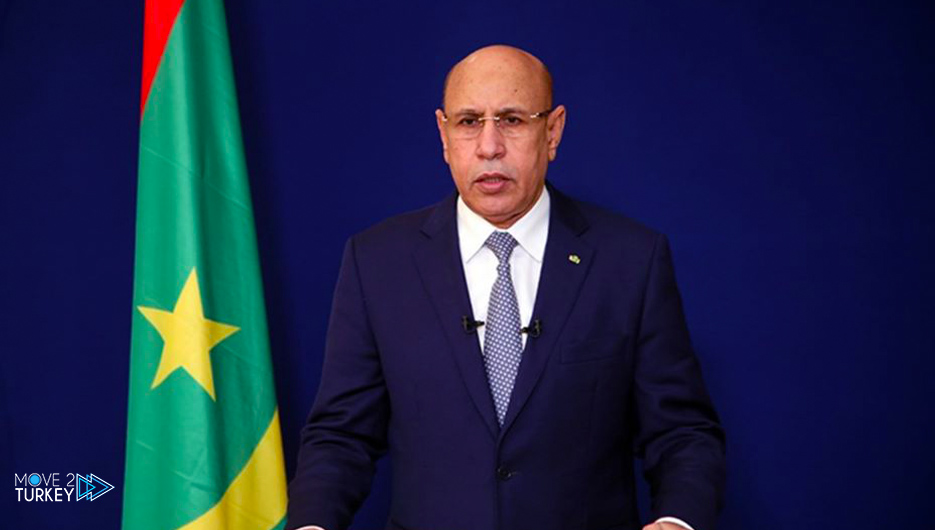 The new Turkish ambassador to Nouakchott, Akef Munifsheh, praised on Tuesday the bilateral relations between his country and Mauritania.
This came in a statement he made to reporters after receiving his credentials as an extraordinary ambassador from Mauritanian President Mohamed Ould Cheikh El-Ghazwany.
The meeting was attended at the presidential palace in Nouakchott, Mauritanian Foreign Minister Mohamed Salem Ould Marzouk and a number of senior officials in the presidency, according to the official Mauritanian news agency.
Ould Cheikh El-Ghazwani welcomed the Turkish ambassador and "carried him his sincere greetings and deep appreciation for his brother and friend, Turkish President Recep Tayyip Erdogan," expressing his desire to enhance cooperation and exchange between the two brotherly countries.
Munifsheh told reporters that the relations between the two countries cover many areas such as education, mutual investment, humanitarian aid and trade, which are witnessing rapid growth day after day.
He added that these distinguished relations reflect the will of the leaders of the two countries, President Erdogan and President Ould Cheikh El Ghazouani.
He affirmed that he will make every effort to develop relations of cooperation between the two brotherly countries.
These relations are witnessing a continuous development, which was reinforced by President Erdogan's visit to Mauritania on February 28, 2018.
The visit culminated in the signing of agreements in the fields of minerals, fishing, marine economy and tourism, in addition to a memorandum of understanding in the field of agriculture and an agreement on the protection and promotion of investments between the two countries.