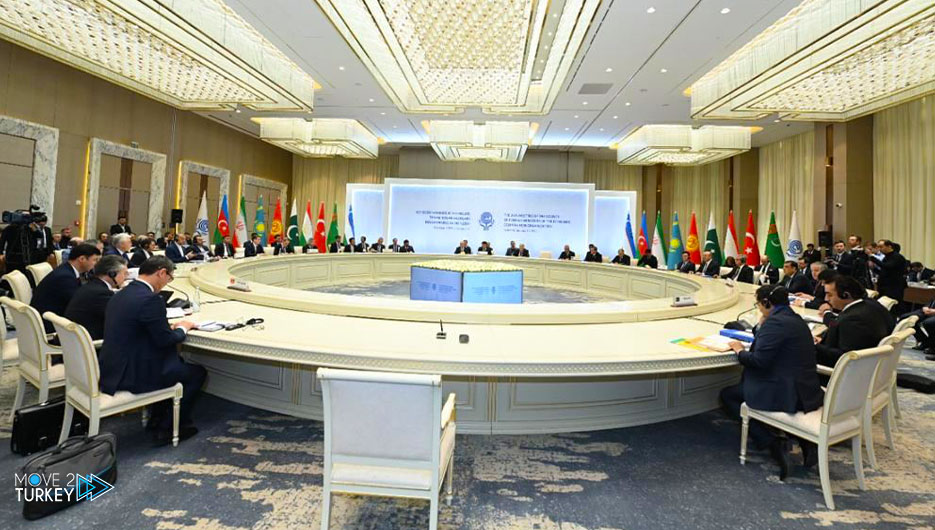 The activities of the 26th edition of the meeting of foreign ministers of the Organization for Economic Cooperation countries kicked off in the Uzbek capital, Tashkent, on Tuesday, with the participation of Turkish Foreign Minister Mevlüt Çavuşoğlu.
In his opening speech, Deputy Foreign Minister of Uzbekistan Bakhtiyar Sadyov stated that the high level of representation of all Member States shows the growing interest in close cooperation within the OIC.
He explained that the organization enjoys great economic opportunities and that member states have potential to develop cooperation in the fields of trade, infrastructure, industry, tourism and the environment.
Sadyov called for more cooperation among member states in the face of global tension and increasing competition over natural resources, investment and technology.
It is noteworthy that the Economic Cooperation Organization includes Turkey, Azerbaijan, Iran, Pakistan, Kazakhstan, Kyrgyzstan, Uzbekistan, Tajikistan, Afghanistan and Turkmenistan, while the Turkish Republic of Northern Cyprus has an observer status.