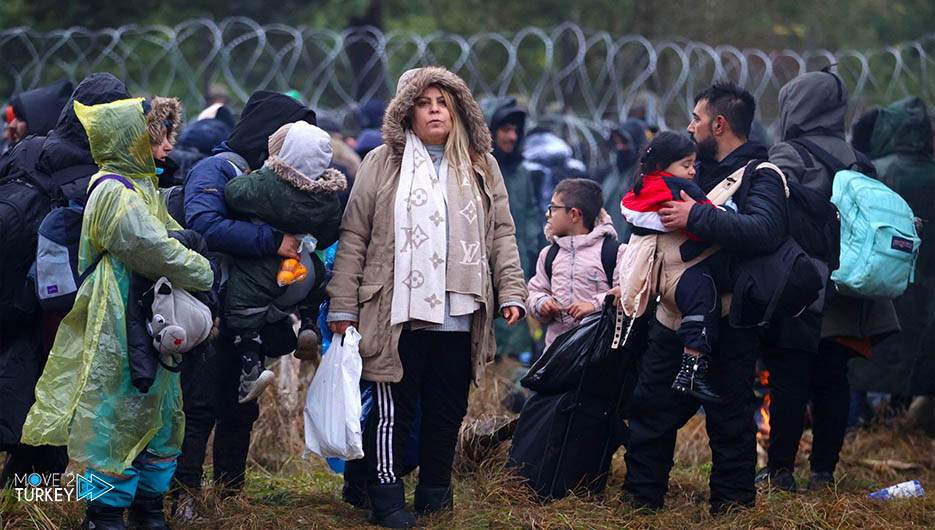 The UN Security Council will hold an emergency session on Thursday to discuss the crisis of migrants stranded at the borders between Belarus and Poland.
Meanwhile, United Nations Secretary-General Antonio Guterres stressed that "the migrant file should not be used for political purposes."
Diplomatic sources at the United Nations said that the delegations of France, Spain, and Ireland to the United Nations requested the session.
This is "to discuss recent developments on the Belarusian-Polish border."
The sources indicated that the session will be held at three o'clock Thursday afternoon, local time in New York City (20:00 GMT).
So far, no official confirmation has been issued regarding the convening of the meeting by the Mexican mission to the United Nations, which holds the rotating presidency of the Security Council for the current month.
In turn, the official spokesman for the Secretary-General, Stephane Dujarric, told reporters at the United Nations headquarters in New York that Guterres "is closely following what is happening on the border between Belarus and Poland."
"The Secretary-General considers it important to ensure that migrant and refugee issues are dealt with in accordance with humanitarian principles and international law," he added.
He continued, "What is happening on the Belarus and Poland borders at present should not be used for political purposes or as a cause for tension between countries."
On Tuesday, Polish Prime Minister Matusz Morawiecki warned that the unprecedented wave of migrants trying to enter his country illegally from Belarus "threatens the security of the European Union as a whole".
On Monday, many asylum seekers tried to cross the border to enter Poland from Belarus, where there are currently about 4,000 asylum seekers at the two countries' borders, according to the Polish news agency.
The European Union accuses Belarusian President Alexander Lukashenko of coordinating the arrival of this wave of migrants and refugees to the eastern side of the bloc.
This was in response to the European sanctions imposed on his country after the "brutal repression" his regime had exercised against the opposition.