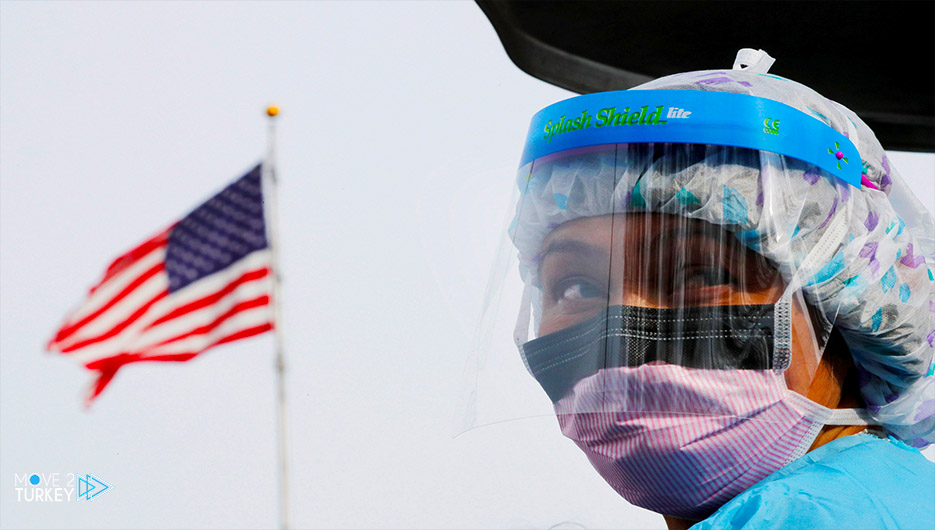 The number of deaths in the United States due to the Corona virus increased by 485 in the past 24 hours, to 576,000 724.
According to data collected by Johns Hopkins University, the number of detected viruses increased by 46,828 in one day to 32 million, 393 thousand and 661.
California comes first
The number of people who died from COVID-19 increased by 485, and it registered 576,724.
While California ranked first in the country with more than 3 million 743 thousand cases, followed by Texas with more than 2 million and 896 thousand cases, and Florida with 2 million and 239 thousand cases.
In terms of the number of victims, California ranks first with 61,866, the number of deaths in New York was 52,309, and Texas 50,274.
The second dose of the vaccine was given to more than 103 million people
According to the Centers for Disease Control and Prevention which tracks statistics on COVID-19 vaccination in the United States.
Nearly 146 million people received the first dose, and more than 103 million people received the second dose of the COVID-19 vaccine.
The United States also ranks first in the world in the number of injuries and deaths in the epidemic, followed by India with more than 19 million and 557 thousand injuries, and Brazil with more than 14 million and 725 thousand injuries.
In the death toll from COVID-19, Brazil follows the United States with more than 406,000 deaths, and Mexico with more than 217,000 deaths.
The number of deaths exceeded 216,000 in India, which is the second country where the number of daily injuries is rapidly increasing, and where there is the largest number of injuries.