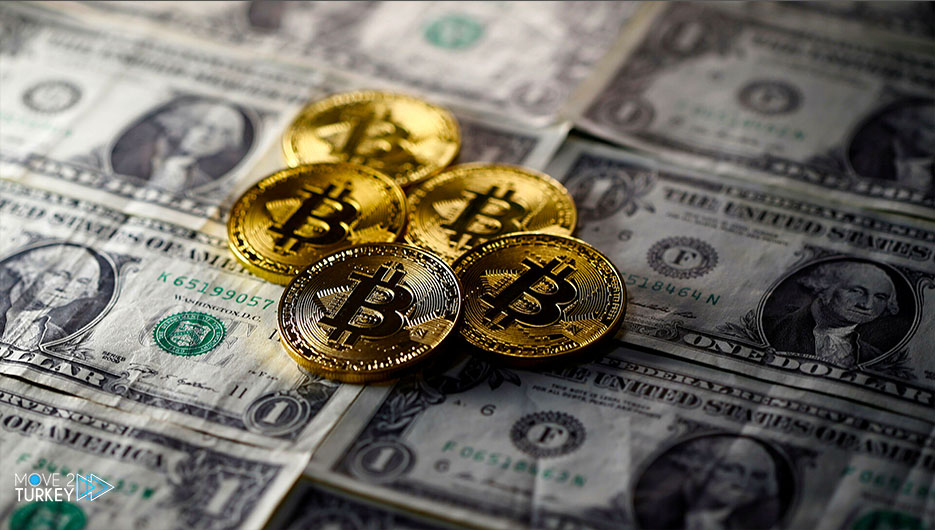 Virtual currencies fell in morning trading on Wednesday, as the most prominent currency "Bitcoin" lost about $ 7,000 of its value within a few hours amid profit-taking selling.
On Tuesday, virtual currencies jumped more than 6 percent on average.
In a rise, traders did not find an explanation for it, amid an increase in the demand for currency mining and the opening of new investment portfolios.
But soon, prices returned to record a decline today, losing all Tuesday's gains, and adding losses to the market value of the total virtual currencies around the world.
And "Bitcoin" fell in trading this morning by 13.4 percent, or $7002, to $45.48 thousand per unit, at a time of $53 thousand in the middle of Tuesday's session.
By 14.2 percent, or $551, "Ethereum", the second largest currency by market value, fell to $3,332.
Other currencies, such as Ripple, fell more than 20 percent in a matter of hours.
The total market value of 9,296 virtual currencies around the world reached $2.09 trillion, compared to $2.39 trillion in trading on Tuesday.
Virtual currencies do not have a serial number and are not controlled by governments and central banks like traditional currencies.
Rather, it is dealt with only over the Internet without a physical presence.