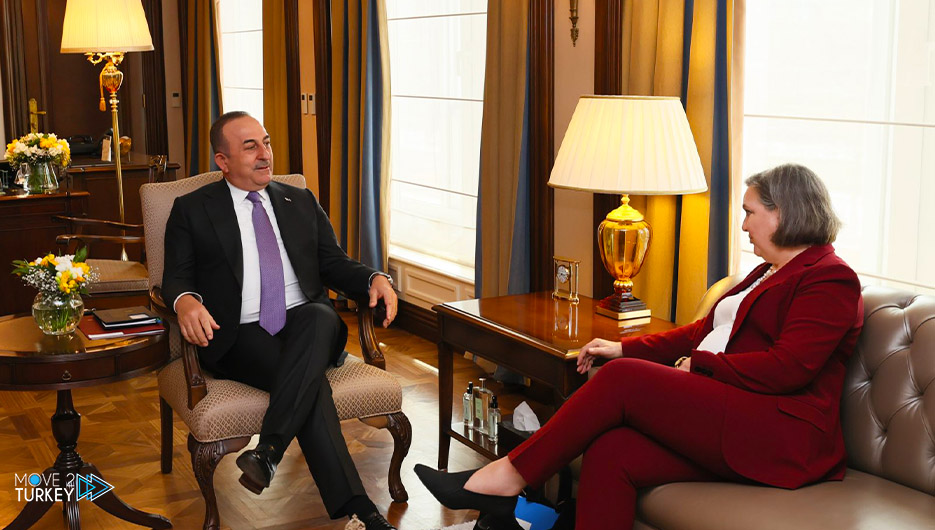 On Monday, the Turkish Foreign Ministry announced the launch of the Turkish-American strategic mechanism in Ankara, in accordance with the understanding reached during the meeting between President Recep Tayyip Erdogan and his American counterpart Joe Biden last October in the Italian capital, Rome.
The ministry said in a statement on Monday that Turkey and the United States held a meeting in Ankara, chaired by the Turkish Deputy Foreign Minister, Ambassador Sedat Unal, and Victoria Nuland, the advisor of the US State Department responsible for political affairs.
"The Turkish-US strategic mechanism was launched in Ankara on April 4, 2022," she said, without further details.
The Foreign Ministry statement stated that the Turkish and American sides reviewed issues of common interest between the two countries, including economic and defense cooperation, combating terrorism, and regional and global issues.
He added that Turkey and the United States reaffirmed their joint commitment to preserving Ukraine's sovereignty and territorial integrity.
He stressed that the United States welcomed Turkey's efforts to find a just and diplomatic solution to the war (in Ukraine).
He indicated that the US Department of Commerce's advisor, Marissa Lago, will visit Ankara on April 5-6, to develop cooperation in the economic and trade fields of the strategic mechanism.
He added that Turkey and the United States aim to hold a meeting at the level of foreign ministers this year, within the framework of the strategic mechanism.