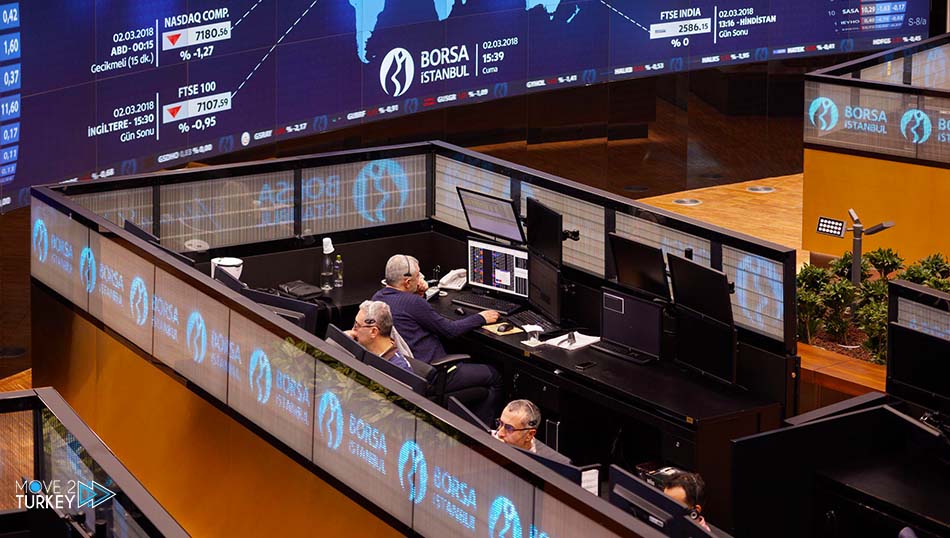 The Istanbul Stock Exchange Index "20-100" began its trading today, Tuesday, November 24, 2020, with a growth of 0.68% at 1,323.16 units.
In this regard, the banking sector index decreased by 0.74%, and the holdings sector index increased by 0.56%.
The transport sector index recorded an increase of 1.45%, and recorded its highest profit, and the sports sector index decreased by 0.48%, and it was the biggest loss for investors.
Meanwhile, the Istanbul Stock Exchange index "20-100" ended yesterday's trading with a decrease of 0.73% at the level of 1.314.25 units.
According to analysts, the index "20-100" of the Istanbul Stock Exchange is technically supported at the level of 1290 points and will resist at the level of 1360 to 1340 points.