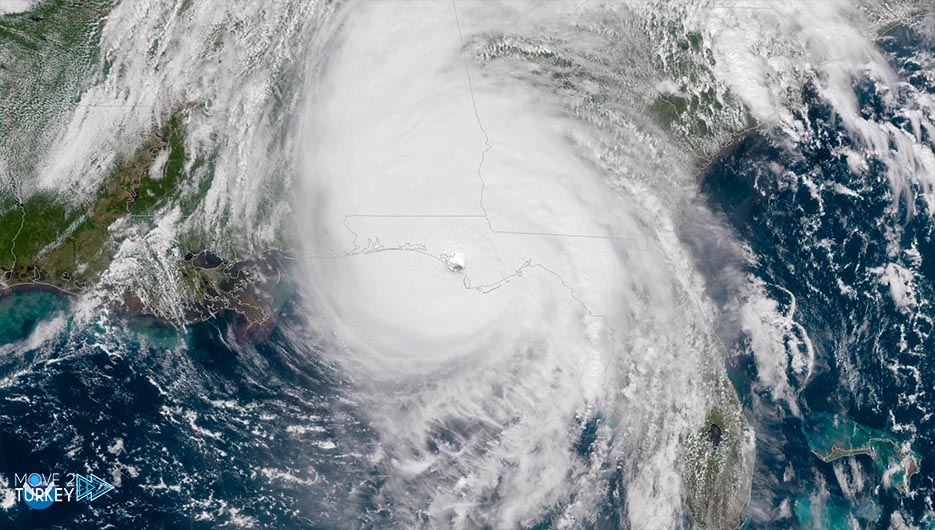 Hurricane Larry on Friday began turning into a Category 2 hurricane and is expected to become a major hurricane this weekend.
The National Hurricane Center in the United States said, "Larry has strengthened to a Category 2 hurricane.
And it is expected to intensify further in the next few days," according to local media.
The center said that "Larry is about 1,890 kilometers west of the Cape Verde Islands.
It is in the far south of the United States, and the hurricane is accompanied by maximum winds of 155 kilometers per hour.
On Thursday, at least 46 people died in the floods caused by the rains caused by Hurricane Ida in the United States of America.
Hurricane Ida had previously hit the Gulf coast hard, and according to the latest statistics, entire places were destroyed, and the value of the damage was estimated in the billions.
Louisiana Governor John Bel Edwards has requested relief supplies and assistance for the millions of people affected by the blackout and for the nearly 600,000 people who do not have access to drinking water.
Ida brings back memories of Hurricane Katrina, which devastated New Orleans 16 years ago, killing about 1,800 people at the time.