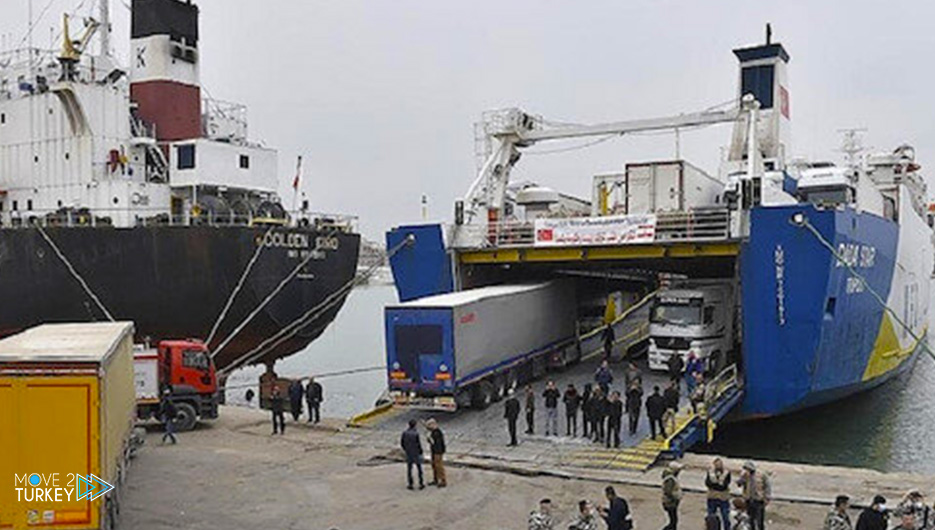 A fourth ship loaded with 511.7 tons of humanitarian aid to Lebanon departed from Mersin, southern Turkey, on Wednesday.
According to a statement published by the state of Mersin, the "charity ship" will transport aid to Lebanon through 23 trucks loaded with food products.
The aid is supervised by the Turkish Disaster and Emergency Management Presidency (AFAD), based on the directives of President Recep Tayyip Erdogan.
In a speech during the farewell of the ship, the deputy governor of Mersin, Ibrahim Kucuk, said that the people of Lebanon are facing difficulties in meeting their needs.
Kucuk pointed out that the aid flows to the Lebanese brothers with the feelings of tolerance and benevolence enjoyed by the Turkish people.
Between the end of March and the beginning of April 2022, Turkey sent aid to Lebanon via 3 ships called the "charity of charity".
For more than two years, Lebanon has been under the weight of a severe economic crisis, which the World Bank classified as one of the 3 most severe crises in the world.
The crisis led to a financial and livelihood collapse and a shortage of fuel, medicine and other basic commodities in the country.