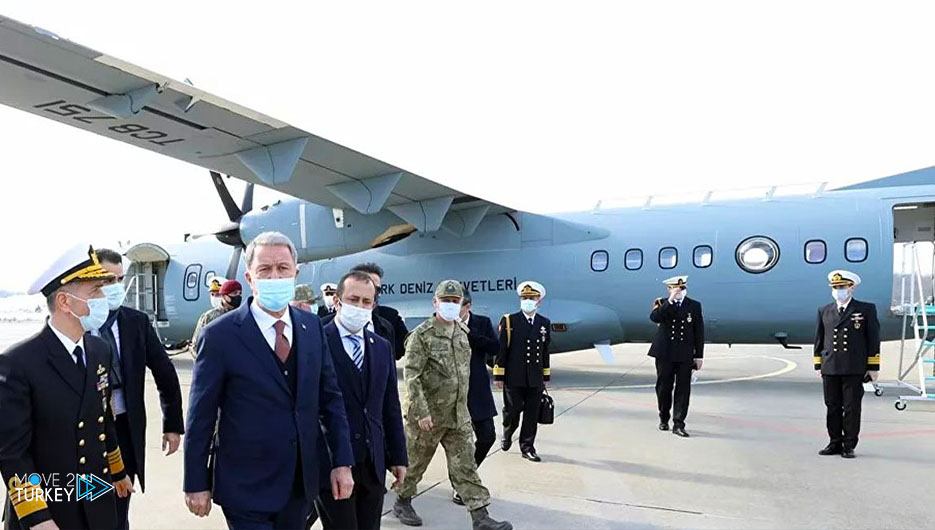 Domestic and national drones are preferred by homeland defense, and the fleet of drones carries out various tasks in combating irregular migration, forest fires, and natural disasters.
Unmanned aerial vehicles are the power of the navy in the sky in all respects, and defense is emerging from the sky.
These domestic and national drones monitor 462,000 square kilometers 24 hours a day
Dozens of domestic and national unmanned aerial vehicles operate on a marine area of ​​462,000 square kilometers.
The drones of the Naval Forces Command have also carried out 31,500 flight hours over Mavi Watan so far.
The drones entered the Naval Command's inventory at the end of 2018.
A fleet of drones has also been deployed in Çanakkale, Dalaman, and Getkal in the TRNC.
In turn, a military officer in charge of the fleet said, "The Bayraktar TB2 unmanned aerial vehicle is capable of flying in temperatures from -54 to 42 degrees.
With winds above 50 knots thanks to GPS-protected take-off, navigation/flight, and landing, they provide high-altitude support for the Navy, the aircraft, the diving, and all elements of our Navy."
After maintenance work in the hangars, the drones are prepared to start the engine and then they are ready to fly.
Images obtained using the advanced optical systems of drones at the control center are also evaluated, allowing forces in the water to take action faster.
The military official said that naval aircraft also constitute an important force:
"As a result of the development of technologies and multi-layered warfare, threats are now expected to come from beyond the horizon.
Under these circumstances, we are equipped with the latest systems and weapons in order to maintain our dominance over our ocean area 365 days and 24 hours.
This is to keep our preparedness level against potential threats at the highest level, as seaplanes used by our well-equipped personnel with a high level of knowledge are our most important strength.
National drones have also benefited from irregular migration, wildfires, and disasters.
Navy drones have played an important role not only in defense but also in combating irregular migration. It has also provided assistance to other organizations with forest fires and natural disasters that have occurred this year.