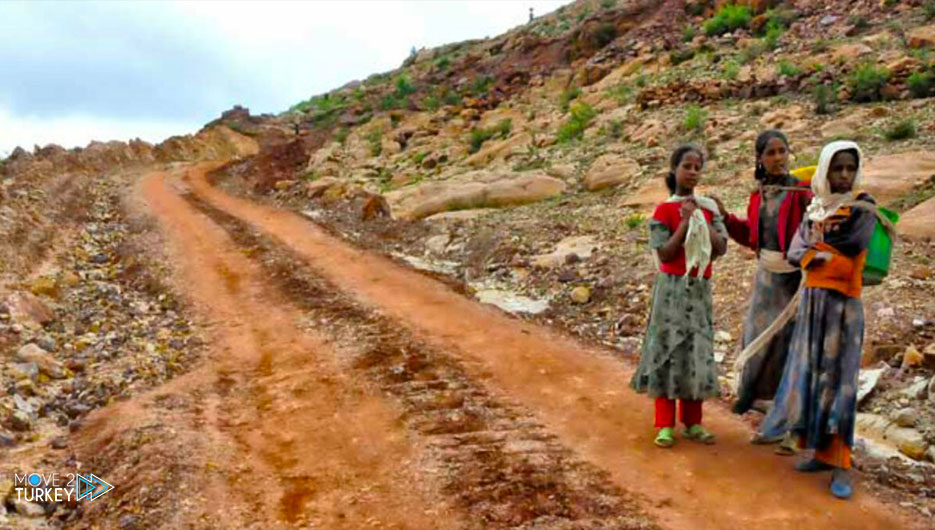 Children live in the Tigray region of Ethiopia, where the humanitarian situation has deteriorated due to clashes between the rebels and the army in a difficult situation.
Recent reports have revealed that about 5,000 children have been separated from their families.
The non-governmental organization Save the Children announced that the six-month-old conflict between the rebel Tigrayan People's Liberation Front and the army has left thousands of children abandoned and unprotected.
The statement confirmed that nearly 5,000 children abandoned their families while fleeing conflicts, or lost their parents in conflicts.
He indicated that these children are vulnerable to both hunger and physical abuse.
Kids hunger level alerts in red
The statement, which stated that humanitarian organizations had encountered difficulties in reaching many areas in the state, stated that child malnutrition is at an extremely high level.
In the statement, it was also recalled that more than 950 women had been raped in the past two months.
The opinion that many people are afraid to report these incidents was also shared.
The situation in Ethiopia
After the rebel TPLF forces ruling Tigray province attacked the Ethiopian Northern Command forces on November 3, 2020.
After that, Prime Minister Abiy Ahmed decided to take military action against the Tigrayan Liberation Front, and the number of displaced people in the province has reached 900,000 in the past six months.
The number of people fleeing the conflict zone to Sudan has exceeded 75,000.
The United Nations stated that the humanitarian situation and incidents of sexual violence in the Tigray region were "worrying".