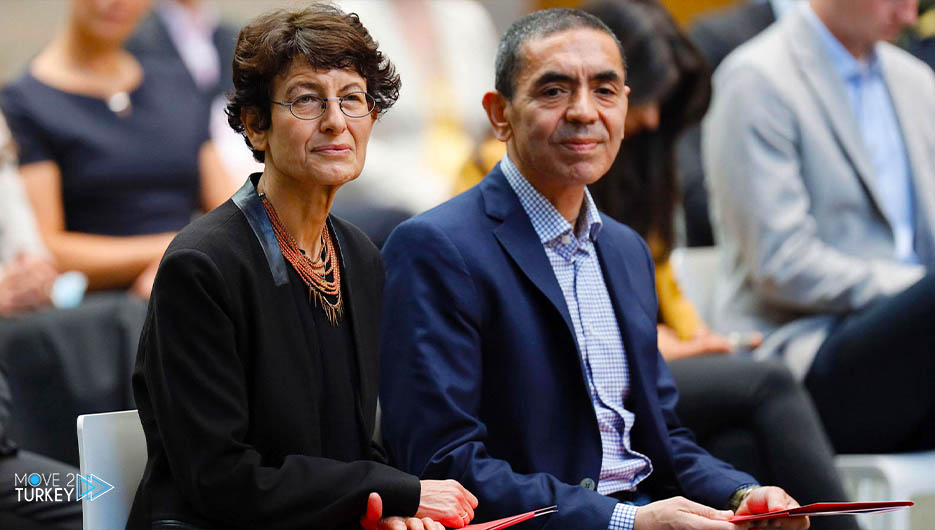 On Monday, the European Union chose the story of immigrants of Turkish origin, Professor Ugur Sahin, and his wife, Dr.
This came in a tweet published by the European Union on its Twitter account, in which it announced the 7 most inspiring stories of the current year, according to the bloc's classification.
The union said: "The story of the two worlds, Shaheen and Torici, came first on the list of inspiring stories that express solidarity, merit, and hope."
He explained that the story of Shaheen and Torici was entitled "The Power of Science", noting that the honor came in appreciation of their efforts in developing the "Biotech" vaccine against the Coronavirus.
After completing their medical studies, Sahin and Torici, the children of Turkish immigrants, have achieved successes in various fields, including cancer immunology, molecular biology, and RNA vaccine technology.
The German company "Biotech", which the couple founded in 2008, was able to develop the world's first effective vaccine for the Coronavirus in November 2020 in cooperation with its American partner, Pfizer.