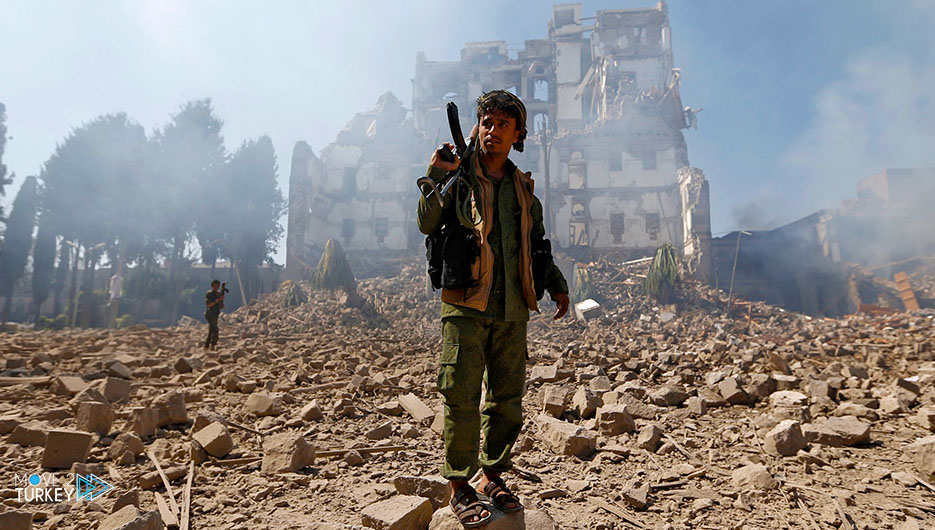 On Thursday, the European Union called for an end to the fighting in Yemen through a negotiated solution.
The Union mission to Yemen said via Twitter that "the Deputy Director-General of the European Foreign Ministry, Karl Hallergaard, met Muhammad Abdul Salam, the head of the Houthi team in the negotiations."
During the meeting, Hallergaard declared, "the need to engage with the UN envoy to Yemen, Hans Grundberg, to end the fighting and reach a negotiated solution," according to the same source.
The mission did not give more details about the meeting or its location, but the Houthi official usually resides in the Omani capital, Muscat.
During the past weeks, Yemen witnessed a major military escalation between government forces and the Houthis, which led to the displacement of many families, in addition to great human and material losses.
Yemen has been witnessing for nearly 7 years a continuous war between the forces loyal to the government backed by an Arab military coalition led by the neighboring Saudi Arabia.
And the Iranian-backed Houthis, who have controlled several governorates, including the capital, Sanaa, since September 2014.
Last November, the United Nations announced that by the end of 2021, the war in Yemen will have killed 377,000 people directly and indirectly.
The war cost the country's economy $126 billion in one of the world's worst humanitarian and economic crises.
Most of the population of 30 million depends on aid, according to the United Nations.