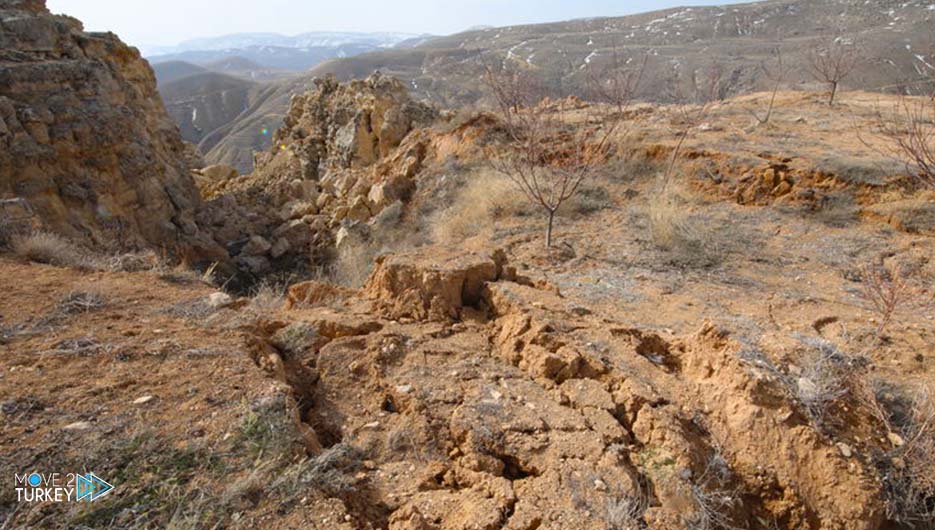 The devastating earthquake in southern Turkey caused cracks in the Mishmash and Jabal farms in the Darinde district of Malatya state.
The cracks were formed in the farm and the mountain as a result of the earthquake that occurred on February 6.
The earthquake also caused rocks to fall and landslides in some areas of Darendeh.
Ahmed Kul, a resident of the area, said that the rocks fell towards the houses after the quake.
Cole added: "We have never seen anything like this in the area before, as if the mountain was divided into two parts."
In turn, Sabati Poyraz, a resident, said that cracks appeared in the mountain after the second earthquake, which led to the fall of large rocks.
On February 6, two earthquakes of magnitude 7.7 and 7.6 struck southern Turkey and northern Syria, followed by thousands of violent aftershocks, killing tens of thousands of people and leaving huge material damage.