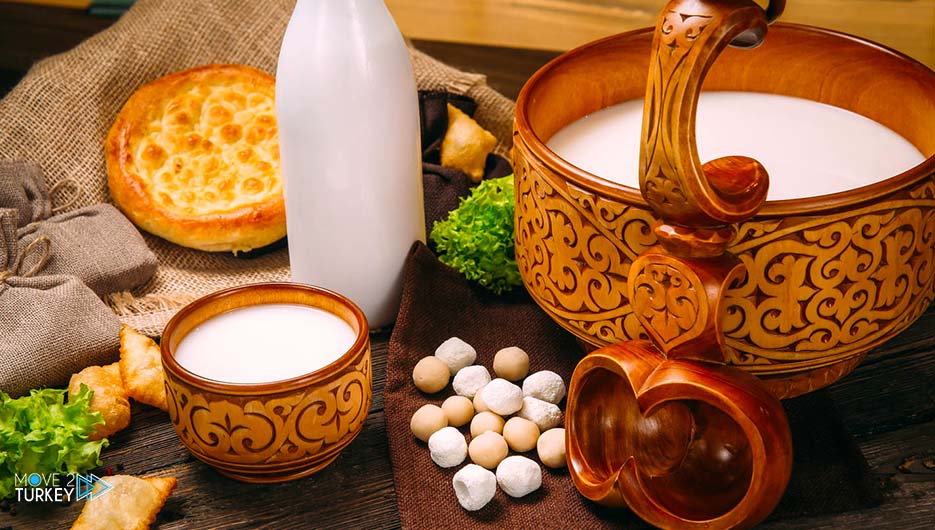 On Sunday, the "Kumis" festival was held in the Turkish capital, Ankara, in cooperation with the Kazakh embassy.
"Kumis" is fermented mare's milk and is a traditional drink of the Turkic peoples of Central Asia.
The festival was organized by the International Organization of Turkish Culture (Turksoy) in cooperation with the Embassy of Kazakhstan and the Kazakh Ministry of Culture and Sports.
In his speech, the Secretary-General of the organization, Sultan Raif, expressed his happiness for holding the festival in its first edition in Ankara, to introduce the common traditional drink to the Turkish world.
For his part, the Kazakh ambassador to Ankara, Yerkabulan Sabiyev, emphasized that "Kumis" is an important part of Turkish culture.
During the festival, traditional Kazakh food and handicrafts were introduced, and it included music and dance performances. "Kumis" were also presented to all participants.