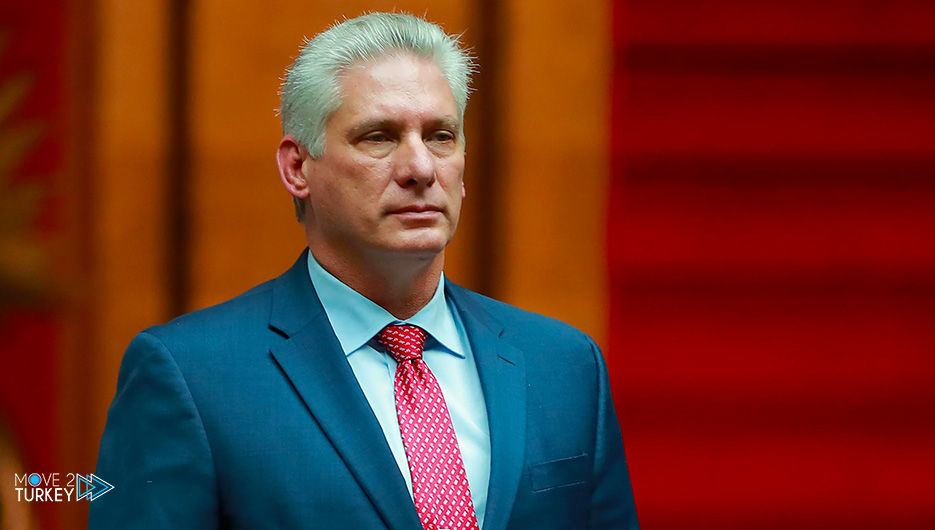 Cuban President Miguel Mario Diaz-Canel Bermudez on Sunday praised the growing economic and trade relations between his country and Turkey.
This came during a meeting with representatives of the Turkish business world in Istanbul, according to a statement published by the Foreign Economic Relations Council in Turkey.
In its statement, the Council indicated that the meeting was attended by prominent Cuban officials, and discussed opportunities for sectoral cooperation between Turkey and Cuba.
Bermudez said, according to the statement, that his government would like to see more Turkish companies operating in Cuba through new investments.
He added, "Many Turkish companies are currently operating in various sectors in Cuba, but we want to increase their number during the coming period."
He pointed out the existence of joint projects between the two countries in several fields such as iron, metals and medical supplies, as well as cooperation in the field of energy.