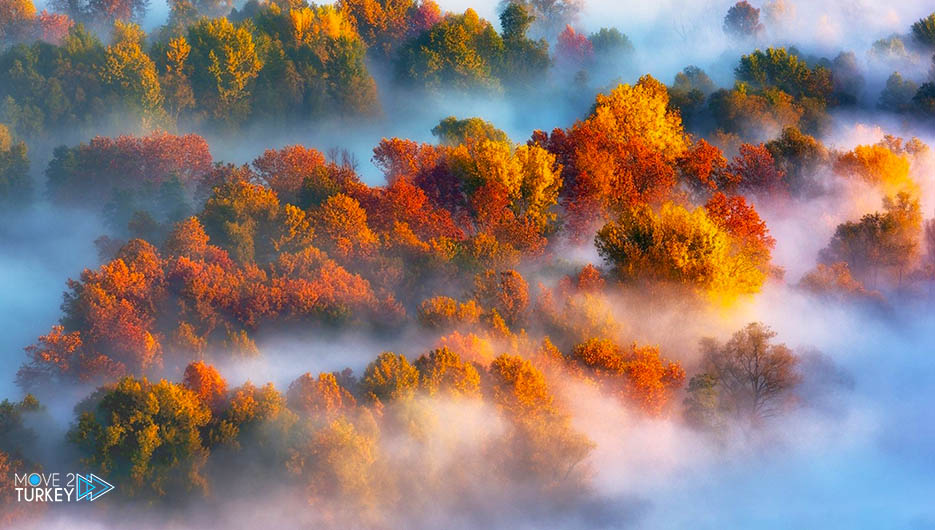 The fog in Mount Cham in the state of Sakarya, northwestern Turkey, formed stunning scenes with the colors of autumn in the region.
The mountain is located between the districts of "Quha Ali" and "Khandaq", and is 900 meters above sea level.
The mountain is distinguished by its rich vegetation and is a destination for nature and photography lovers.
From the air, the wonderful views full of autumn colors and fog in the region were observed.