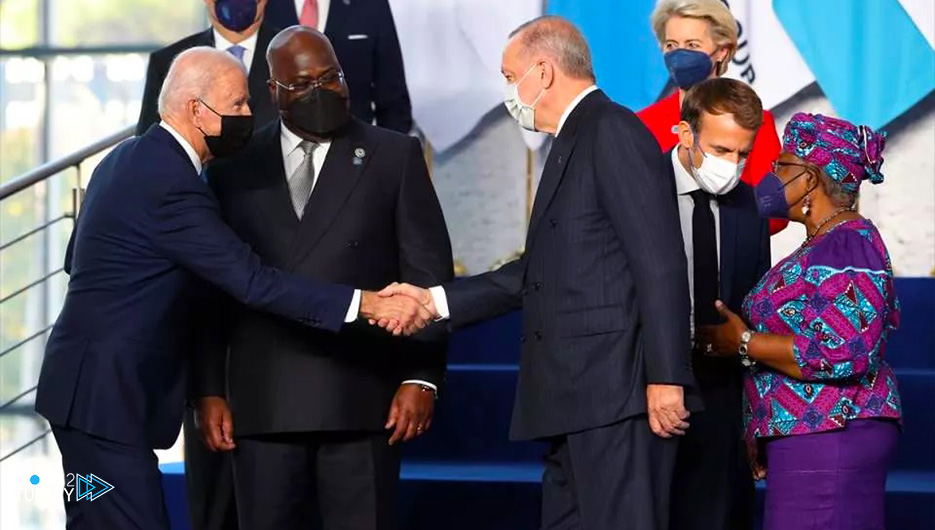 The G20 Leaders Summit kicked off on Saturday in the Italian capital, Rome, with the participation of Turkish President Recep Tayyip Erdogan.
The activities began with the reception of Italian Prime Minister Mario Radaghi and leaders of the participating countries in front of the gate of the "Novola" Convention Center in the capital, Rome.
The participating leaders took group photos after arriving at the gathering place.
His French counterpart, Emmanuel Macron, stood to Erdogan's left at the moment of taking pictures, while Sultan of Brunei, Hassanal Bolkiah, stood to his right.
Before taking pictures, President Erdogan shook hands with his US counterpart, Joe Biden.
This summit is actually the first of its kind in light of the Corona pandemic, where leaders took a picture with medical staff as well, expressing their appreciation for the dedication of health staff to their work during the pandemic.
The first session of the summit is entitled "Economy and Global Health".
Participants will address files such as economic recovery under the pandemic and vaccination campaigns.
The Italian authorities imposed strict security measures in the region, with the participation of about 5 thousand and 300 security personnel.