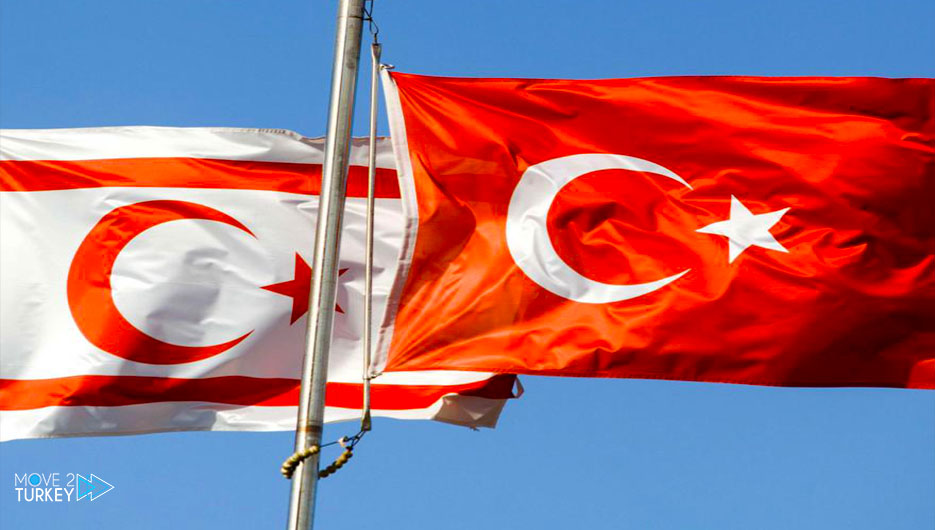 The President of the Turkish Republic of Northern Cyprus, Arsene Tatar, said that his country is a country like Greek Cyprus, to say the least.
This came in a speech during his visit to the Istanbul Chambers of Commerce on Tuesday.
He added, "If it is (the Turkish side) a state, then (the Turkish side) is also a state, and our state is as legitimate as their state."
Tatar pointed out that it is clear that efforts based on a federal solution in Cyprus cannot be crowned with a settlement.
"Unfortunately, the Greek Cypriots did not see the Turks as equals in Cyprus," he explained.
He stressed that the negotiations, which lasted for 50 years, did not produce any results due to the Roman side's refusal to share the administration and wealth with the Turkish Cypriots.
He pointed out that his country put forward, during the recent meetings in Geneva, Switzerland, a proposal that is the possibility of reaching an agreement on the island through cooperation between two countries living side by side based on equal sovereignty.
The meetings of the "5+1" group were held in Geneva, Switzerland, between 27 and 29 April.
Which consists of the three guarantor countries (Greece, Turkey, and Britain) and the two parts of the island of Cyprus (Turkish and Rumi), in addition to the United Nations.
The President of the Turkish Republic of Northern Cyprus, Arsene Tatar, presented to the Secretary-General of the United Nations a proposal for a "permanent solution" on the island.
It includes 6 articles to establish two equal states on the island of Cyprus.
The proposal stated: "The essence of the Turkish Cypriot proposal is the recognition of sovereign equality and equal international status.
In this way, a cooperative relationship can be established between the two island states, and this would pave the way for results-oriented negotiations and a realistic and sustainable solution, based on a certain period.
Guterres had announced after the Geneva conference that he would hold another meeting in the "5 + 1" format within two or three months, to search for common ground to start formal negotiations.
Since the collapse of the UN-sponsored Cyprus reunification talks in Switzerland in July 2017, no formal UN-brokered negotiations have taken place to settle the dispute on the island.
Since 1974, Cyprus has been divided between two parts, a Turkish in the north and a Greek in the south, and in 2004 the Greek Cypriots rejected a plan presented by the United Nations to unify the two parts of the island.