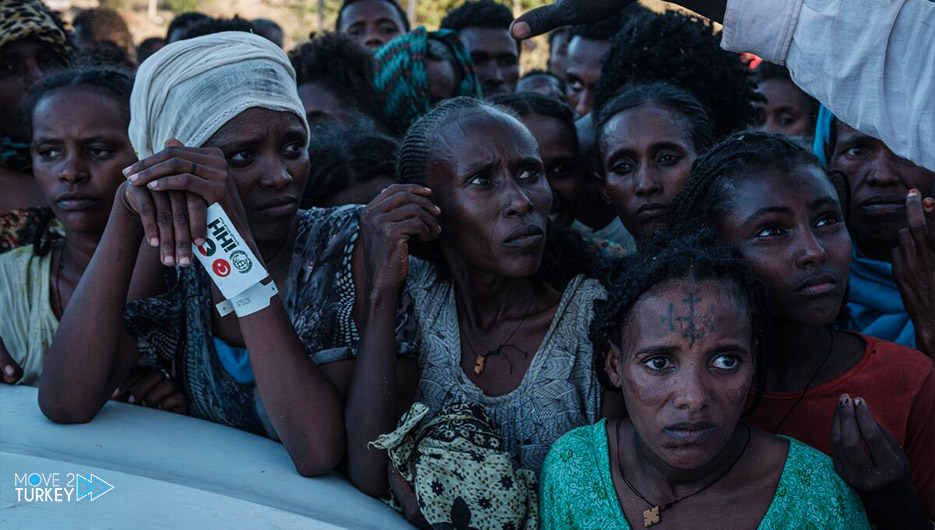 On Friday, the Sudanese authorities announced the arrest of 63 illegal immigrant girls in the state of Gedaref (east), adjacent to the border with Ethiopia.
In a statement, the Sudanese police said, "The Anti-Smuggling Department of the Gedaref State Customs Police managed to free 63 girls from the victims (illegal immigrants).
This is due to human trafficking from the nationalities of one of the neighboring countries (which she did not specify) in the western Qalabat locality."
The Sudanese authorities have traditionally not released irregular migrants and transferred them to government centers for victims of human trafficking.
The statement also stated, "73 empty Kalashnikov weapons caches were seized in the border locality of Al-Qureisha (with Ethiopia)," without further details.
In the context, an official in the Gedaref State Police said, "The girls who were arrested are of Ethiopian nationality and illegal immigrants.
They were victims of human trafficking after being smuggled by vehicle in an area located in the western Galabat locality on the border with Ethiopia.
The source, who requested anonymity because he was not authorized to speak to the media, revealed the arrest of 2 participants in the smuggling operation, pointing out that the girls were transferred to the Qalabat border crossing to be handed over to the authorities of their country.
On February 20, the Gedaref State Police announced the arrest of 21 irregular Ethiopian immigrants.
Sudan is struggling with the phenomenon whose rates have doubled in recent years.
It is led by organized gangs on its eastern borders with Ethiopia and Eritrea, and its scope of activity extends to the northwestern borders with Libya.
Sudan is a transit and source for irregular migrants, most of whom are from the countries of the Horn of Africa, where they are transported to other countries such as Israel through the Egyptian Sinai desert, as well as to the European coasts after being smuggled to Libya.
There are no official statistics on the number of irregular migrants and the gangs that are active in smuggling them.
The government justifies this by its weak capabilities compared to the great cost of pursuing gangs across its vast borders.