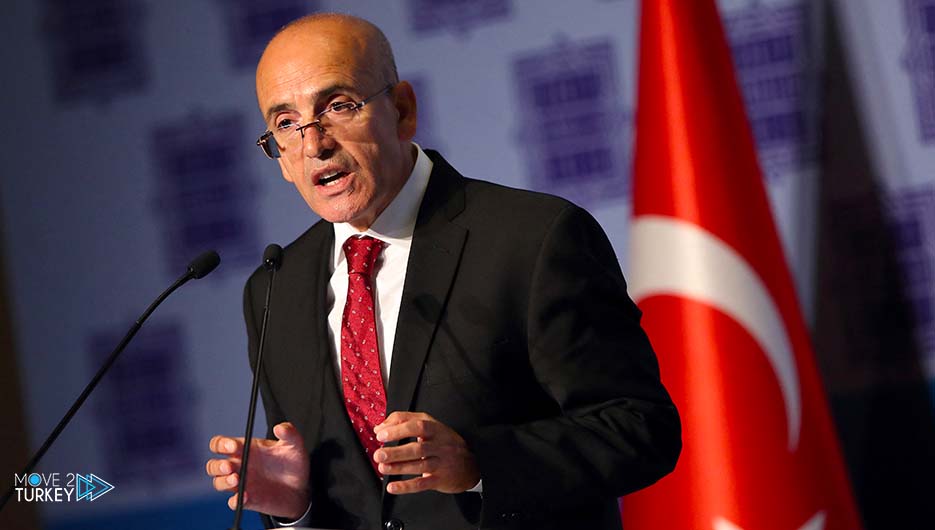 Turkish Minister of Treasury and Finance Mehmet Şimşek said that his country will be classified in 2026 among the developed high-income countries as determined by the World Bank.
This came in a speech on Friday during a banquet on the sidelines of the tenth edition of the World Turkish Business Council conference in Istanbul.
Şimşek explained that the size of Turkey's economy will reach about 1.1 trillion dollars this year.
Regarding combating inflation, he stressed that fiscal and monetary policies will proceed in harmony, adding: "Because combating inflation in countries like ours is not a struggle that can be implemented through monetary policy alone."
He stressed the determination to combat inflation in order to put Turkey back on a high, sustainable and balanced growth path.
The Turkish Minister of Treasury and Finance added: "We have done this before, and we will do it again."
On September 6, 2023, Turkish President Recep Tayyip Erdogan revealed the features of the medium-term economic program prepared by his government for the coming period.
He said: "By the end of the medium-term economic program, we will achieve growth exceeding $1.3 trillion, and we will enter the list of high-income countries by increasing the per capita national product to $14,855."