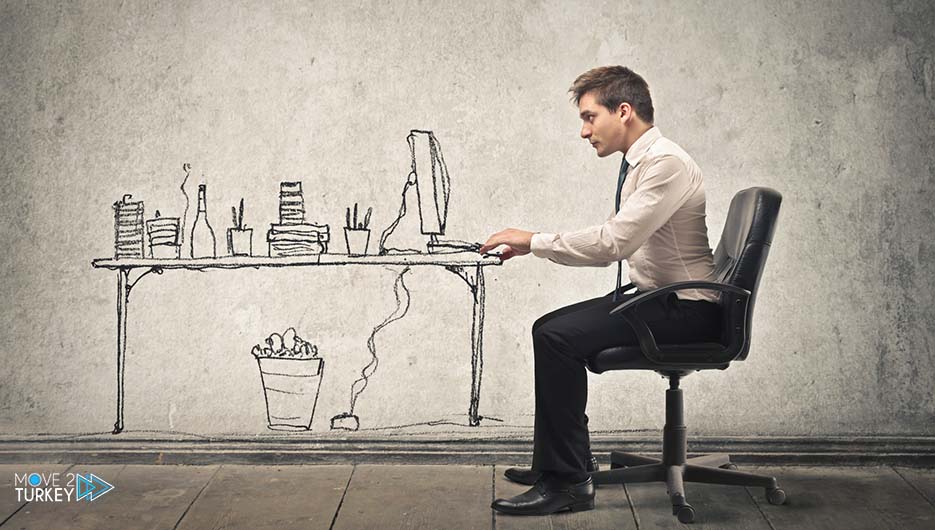 A virtual office is a corporate virtual workplace that allows business owners and employees to work outside a physical office via the Internet or mobile phone.
Virtual offices continue to expand with a new understanding of the company in the form of home office, shared office, standalone, and turnkey office.
People can easily do their work due to the various opportunities that these types of offices provide.
Virtual offices, which are increasingly being used today, save entrepreneurs from the cost of setting up a physical office and offer many benefits to their users.
With the change in working life, working conditions have also changed.
That is why large and small companies that want to set up a branch in Turkey prefer to set up virtual offices.
The easy and short process of setting up virtual offices is another factor that makes entrepreneurs choose this type of office for their activities.
People who do not need an office or people who travel a lot prefer virtual office services.
One of the main benefits of this type of office is the provision of an official address.
The virtual office also provides company and client meeting services in a high-quality location.
Many entrepreneurs, due to their activities outside the company, need to receive and send regular mail and answer customer calls.
Virtual offices make the most of these requests by their professional staff.
Virtual office services save entrepreneurs time and money.
International Virtual Office in Turkey
Turkey is a beautiful Eurasian country, part of which is located in Europe and the other part is in Asia.
But this beautiful country, not only for tourism, but also a link between Asian and European markets, which is an important point for those who want to establish a company in this country.
Foreign companies can operate in Turkey by opening branches or subsidiaries.
But it is better to test the capacity of the market first by opening an agency or virtual office.
In the first four months of 2020, 31,181 new companies were established in Turkey.
Most of these companies are known as small businesses in terms of the number of employees.
One of the most important issues for these companies is having a corporate address.
Virtual offices are a good option for people who want to work without attending the company and at the same time have a valid work address.
This important issue has become the focus of many new entrepreneurs today.
For example, people starting a new business need an address in order to operate legally. Virtual offices allow them to do this.
This address can be used to receive company correspondence and meet clients or business partners in Turkey.
Many foreign companies decide to set up a virtual office in Turkey, in order to bear lower costs for repairs and setup, or to be able to better study the market.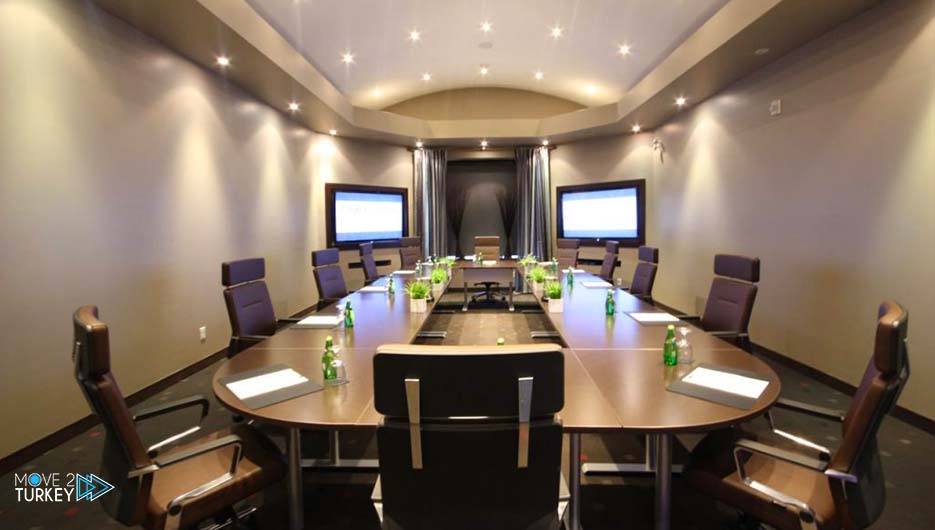 Steps to create a virtual office in Turkey
In the first step, you must determine the type of company you intend to start and choose the subject of your activity according to the type of company.
There are three types of companies in Turkey:
private companies
Limited companies
joint stock companies
People who are planning to start a company for the first time usually prefer private companies.
Companies that are incorporated by at least two people with a larger capital can be established as limited liability companies or joint stock companies.
The next steps are as follow:
Registration in the Chamber of Commerce.
Announcement of the virtual office address of the relevant tax office.
If you plan to register a private company, you must also obtain a business ownership certificate from a notary public.
This certificate contains information such as the name and surname of the owner of the company and the address of the place of work. In joint stock companies and limited liability companies, an establishment permit must also be obtained from the competent ministry.
Hire a financial advisor to create a virtual office lease and do the appropriate financing.
Getting the tax number by the financial advisor from the competent tax office and the registration document from the Chamber of Commerce.
After completing all the steps, the tax office inspectors visit the company and confirm the address of the company.
The cost of setting up a virtual office in Turkey
In physical offices, in addition to the cost of office rent, hidden costs can double the office rent.
But virtual offices save you a lot of money like infrastructure investments, security, cleaning, kitchen, secretary and monthly bills.
The average cost of renting a virtual office with standard services ranges between 300 and 400 liras per month.
Services provided by virtual offices
Office secretary.
Send and receive mail, letters and faxes.
Answer customer calls.
Provide an official address.
Provide a real local phone number.
If you need a meeting room, you can also use it by making a reservation. In the meeting room there are facilities like projector and TV and during the meeting you will enjoy unlimited catering, tea and coffee.
Disadvantages of creating a virtual office
Difficulty in teamwork due to lack of physical presence in a shared environment.
Lack of proper team management system.
Lack of motivation to work in an office environment.
Avoiding social activities.
Benefits of creating a virtual office
Virtual offices cost less than regular offices.
You don't need to be in the office.
You can schedule your appointments with clients in professional meeting rooms.
By presenting your clients with the right business address, you will create a professional image of yourself.
You will meet professional business owners and be able to partner with them, provide or receive services from them.