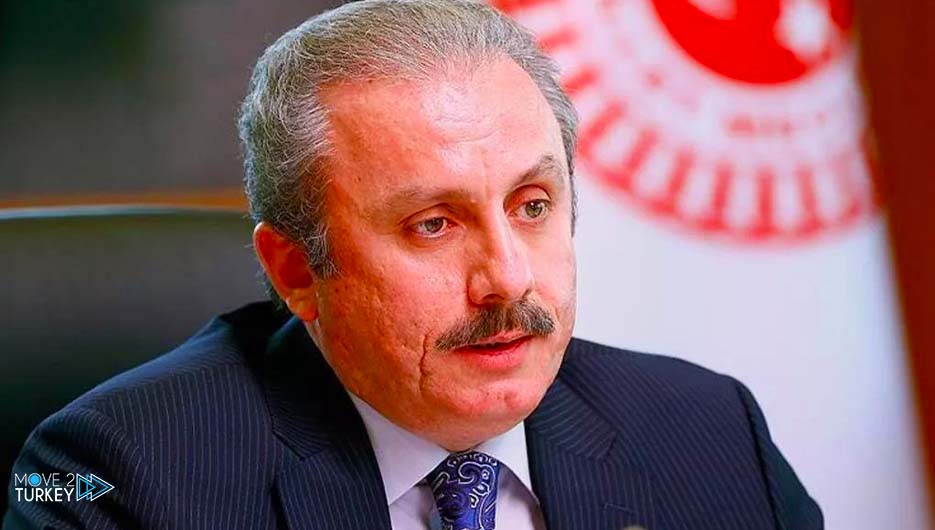 Turkish Parliament Speaker Mustafa Şentop said that the existence of a sincere and trust-based ground between Turkey and Russia contributed greatly to the development of relations between the two countries.
This came in a joint press conference he held, on Tuesday, with the Speaker of the Russian State Duma, Vyacheslav Volodin, after a bilateral meeting and another at the level of delegations in the Turkish capital, Ankara.
Şentop indicated that during the meeting they discussed bilateral relations and regional and international issues.
He explained that the Turkish-Russian relations have reached an advanced stage at the political level, at the level of the governments of the two countries, and in the economic and commercial fields.
He added, "The existence of a sincere ground based on trust between Turkey and Russia, and the friendship and rapprochement of the presidents of the two countries are of great importance in the development of our relations."
He pointed out that the Istanbul agreement to ship grain from Ukrainian ports is an embodiment of the sincere and trust-based relations between the two countries.
In turn, Volodin stated that the relations between the two countries gained momentum during the era of Presidents Erdogan and Putin, compared to those before them from the administrations of the two countries.
He pointed to the two countries' intention to form a high-level cooperation committee between the Turkish Parliament and the Russian Duma, suggesting that the first meeting of the committee be held in Moscow.
He continued, "I hope that (Şentop) will visit Russia early next year, when we will have the opportunity to discuss current and sensitive issues in bilateral relations, in the interests of the two countries."