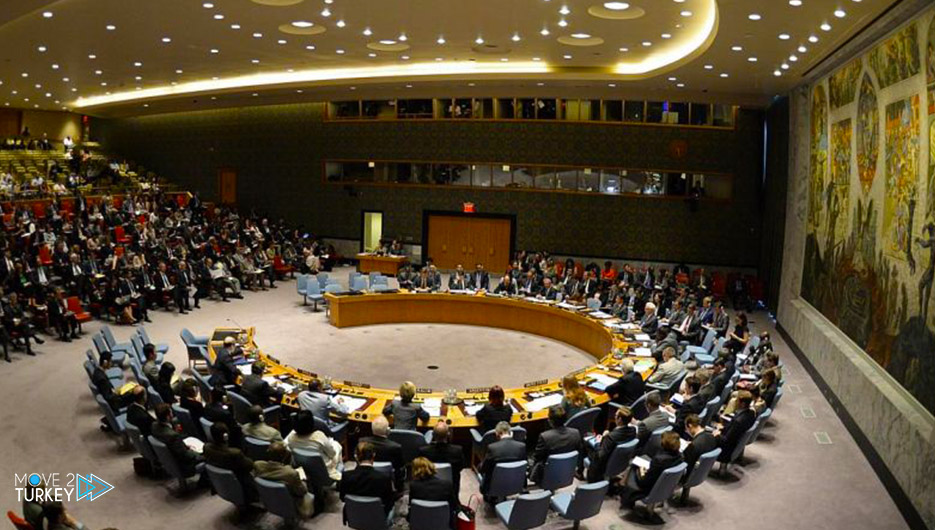 The United Nations Security Council will vote on Friday on a US draft resolution condemning Russia's military intervention in Ukraine and calling on Moscow to withdraw its forces immediately.
Diplomatic sources said that the United States and European countries in the Security Council had formally requested the council's convening to vote on the draft resolution later Friday.
At dawn on Thursday, Russia launched a military operation in Ukraine, which was followed by angry reactions from several countries in the world and calls for tougher sanctions against Moscow.
The draft resolution "condemns in the strongest possible terms the Russian aggression against Ukraine, which contravenes Article 2, Paragraph 4 of the United Nations Charter."
The draft also calls on Russia to "immediately cease the use of force against Ukraine and refrain from the threat or use of force against the territorial integrity or political independence of any state."
It also condemns the "Decision of the Russian Federation of February 21, regarding the status of some parts of the Donetsk and Lugansk regions (Moscow recognized their independence from Kyiv)".
Diplomatic sources ruled out the possibility of issuing this decision by the council, given Russia's veto power.
The five permanent members of the Security Council (Russia, the United States, France, Britain and China) have veto power to prevent the issuance of any decisions that conflict with their own interests.
Any Security Council resolution requires the approval of at least 9 member states out of the total council members, provided that none of the five permanent members objects to it.