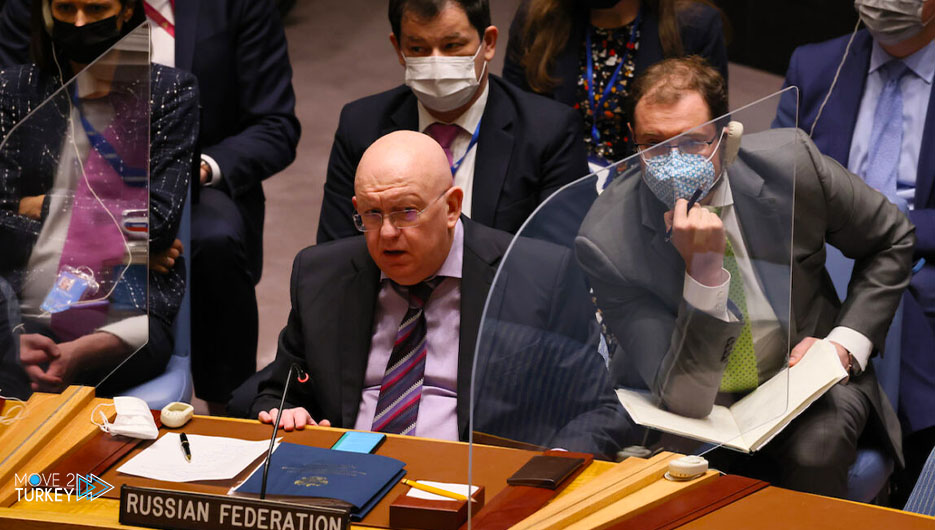 Later Friday, the UN Security Council will hold an emergency open session at the request of Russia on US military biological activities in Ukraine.
Deputy Permanent Representative of Russia to the United Nations Dmitry Polinsky said in a tweet.
His country requested the convening of the Security Council "to discuss the biological military activities of the United States on the territory of Ukraine."
In this context, diplomatic sources at the United Nations, preferring to remain anonymous, said that the Security Council session will be held at (15.00 GMT).
The sources added that "the United Nations High Representative for Disarmament Affairs, Izumi Nakamitsu, will provide members of the council with a briefing on the matter," without providing further details.
So far, no official confirmation has been issued by the United Arab Emirates mission, which presides over the work of the Security Council this March, regarding the holding of the session.
On Monday, the Russian Defense Ministry announced the presence of 30 US biological laboratories in Ukraine.
Later, Washington denied the validity of Russian accusations that it was working to develop chemical or biological weapons in Ukraine.
On February 24, Russia launched a military operation in Ukraine, which was followed by angry international reactions and the imposition of "tough" economic and financial sanctions on Moscow.