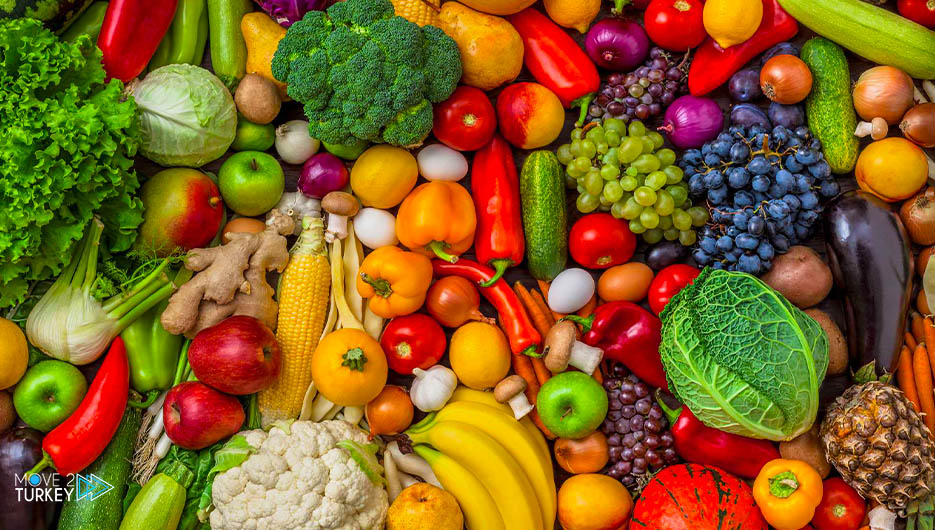 Russia accounted for 32.88 percent of Turkey's exports of fresh vegetables and fruits last year.
According to data from the Mediterranean exporters' associations in Turkey, the country's total exports of fresh vegetables and fruits amounted to 3 billion and 83 million dollars.
And that's just over the past year, a 13 percent increase from what it was in 2020.
Russia obtained the lion's share of Turkish exports in this field, as it imported $1.13 billion from these Turkish products.
Russia imported fresh vegetables and fruits from Turkey at a value of 948 million and 817 thousand dollars during the year 2020.
In a related context, Germany ranked second among the countries that import the most Turkish products in this field, with a value of 287 million and 863 thousand dollars.
Iraq also came in third place with 234 million and 700 thousand dollars.
In his speech, Necdet Sen, head of the Federation of Exporters of Fresh Vegetables and Fruits in the Mediterranean region in Turkey, said that they intend to diversify their export markets during the next stage.
He added that Turkey's exports of fresh vegetables and fruits have gained great momentum in recent years.