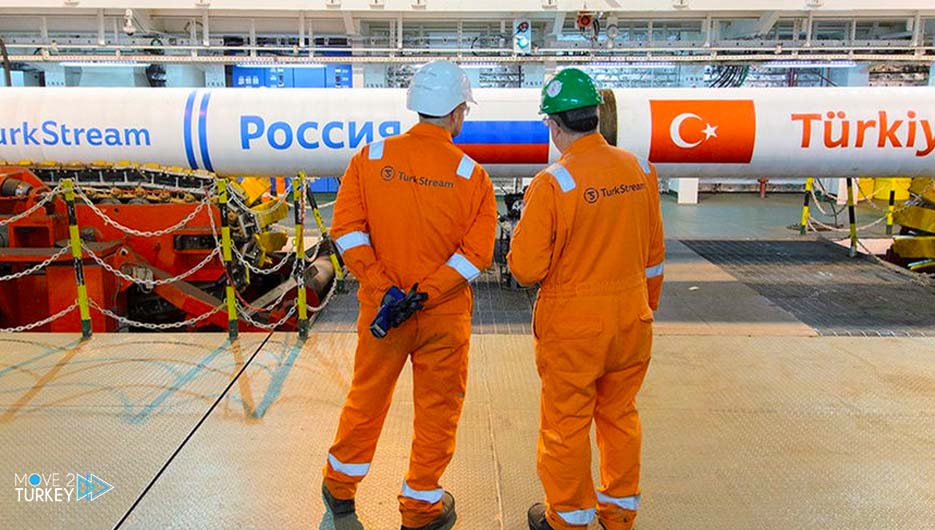 Russian President Vladimir Putin stated that his country and European countries are interested in the project of establishing an electronic platform for natural gas trade in Turkey.
Putin explained in a press statement on Wednesday that the natural gas center to be established in Turkey has received great interest from Azerbaijan.
He pointed out that it is possible that other countries will join the project as work progresses on it, saying: "Our Turkish friends, we and everyone who wants to obtain Russian resources in Europe are interested in this project."
He stated that they are continuing to deliver natural gas effectively to Turkey through the "Turkish Torrent" and "Blue Stream" projects, and that the infrastructure can be expanded in the future.
Last September, the idea of the natural gas center project to be established in Turkey was accelerated during the meeting between Turkish President Recep Tayyip Erdogan and his Russian counterpart, Vladimir Putin, in the city of Sochi.
Turkey has an important natural gas infrastructure through the Blue Stream (through the Black Sea), Turkish Stream and TANAP pipelines (to transport Azerbaijani gas to Europe via Anatolia).