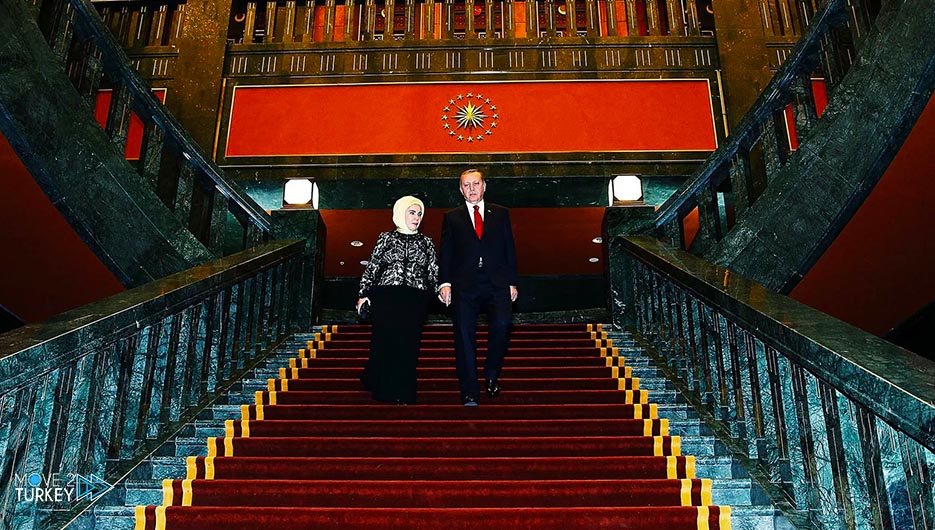 Turkish President Recep Tayyip Erdogan returned to work on Friday after recovering from infection with the Coronavirus.
Erdogan performed the Friday prayer, which was led by the head of religious affairs Ali Erbas, at the Grand Çamlica Mosque in Istanbul.
After the prayer was over, the Çamlıca Mosque Endowment held a remembrance and supplication on the occasion of the completion of a thousand recitations of the Noble Qur'an with the intention of healing the Turkish president from the virus.
After leaving the prayer, he made a brief statement to the journalists who were waiting for him outside the mosque, for the first press interview since last Saturday, the day he announced his infection with the virus.
"I easily overcame the infection with corona, and of course the vaccines had a role in that," Erdogan said, noting that he had received two doses of the "Sinovac" vaccine, and 3 doses of "Biontec".
He explained that during the stage of infection with Corona, he did not feel any fatigue or exhaustion, and that he continued all his work from home at the national and international levels.
Regarding the status of his wife, Erdogan stressed that Ms. Amina has not yet recovered from infection with Corona and is taking all measures, expressing his hope that she will recover until next Monday.
And on Thursday, Serkan Topaloglu, President Erdogan's doctor, announced that the results of the corona smears that were conducted for the latter during the last two days turned out to be "negative."
Topaloğlu said that the symptoms of Corona on the Turkish president had completely ended during the last three days.
And last Saturday, Erdogan said that he and his wife conducted tests to detect corona after feeling mild symptoms, and the result appeared "positive" and that he was infected with the Omicron virus.