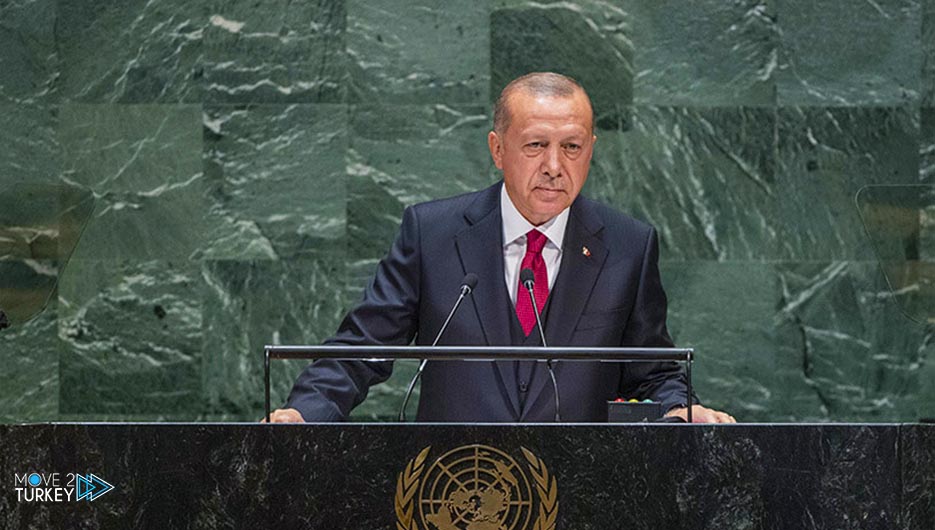 On Wednesday, Turkish President Recep Tayyip Erdogan published a photo from his visit to a scale model of a Turkish obelisk being displayed in the United Nations Garden.
Erdogan said in a tweet that a miniature model of the obelisk of the "Göbekli Tepe" temple in Şanlıurfa, which is considered the "starting point of history", was displayed in the garden of the United Nations headquarters in New York.
The President expressed his hope that displaying this obelisk would be a good means for Turkey and the Turkish state of Şanlıurfa.
On Tuesday, the Turkish President visited a copy of the "Göbekli Tepe" obelisk displayed in the United Nations Garden on the sidelines of his participation in the work of the 76th session of the General Assembly.
In 2018, Göbeklitepe, in Şanlıurfa, southeastern Turkey, was included by UNESCO on the World Heritage List.
The site includes the oldest group of rocky buildings in northern Mesopotamia, dating back to 12,000 years ago.