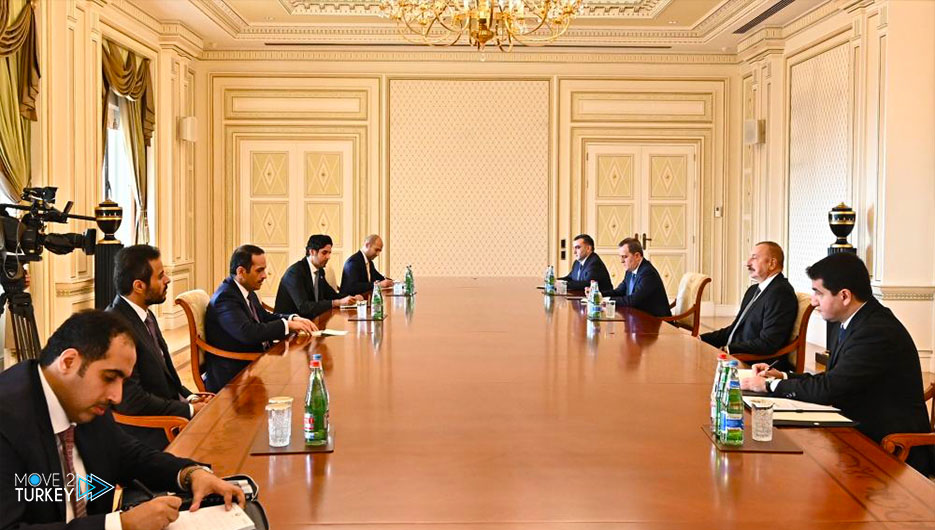 Azerbaijani President Ilham Aliyev on Monday received Turkish Minister of Labor and Social Security Vedat Bilgin in the capital, Baku.
During the meeting, the two sides stressed the successful development of friendship and brotherly relations between the two countries at all levels, according to a statement issued by the Azerbaijani Presidency.
The statement noted that Bilgin's visit will contribute to strengthening relations between relevant institutions in Turkey and Azerbaijan.
The statement stressed the importance of cooperation and exchange of experiences in the field of social security.
It pointed out the importance of discussing security issues for Azerbaijanis working in Turkey and Turks working in Azerbaijan.