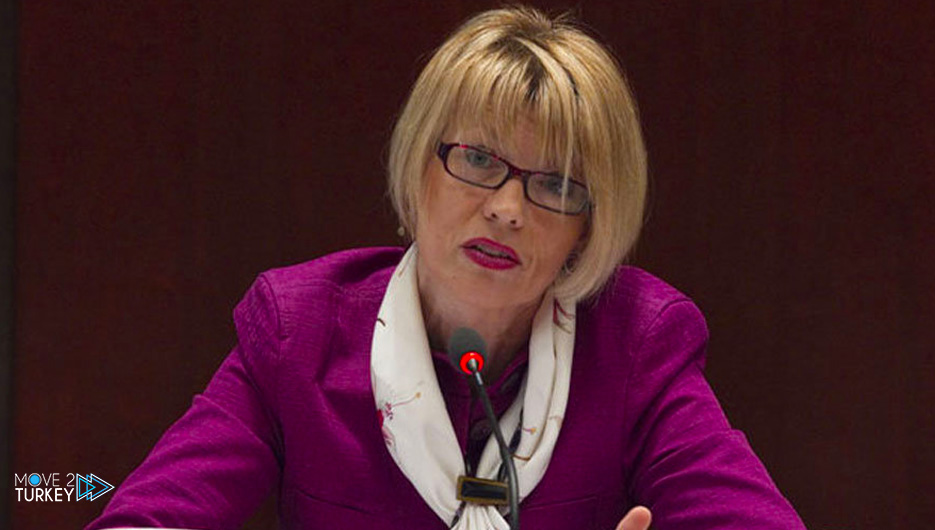 Helga Maria Schmid, Secretary-General of the Organization for Security and Cooperation in Europe, praised Turkey's mediation efforts to reach a Ukrainian grain shipment agreement.
This came on Monday in a speech during her participation in the 13th Turkish Ambassadors Conference in Ankara.
Schmid said Turkey's diplomatic efforts with the United Nations regarding the grain agreement are "worthy of appreciation."
She pointed out the great importance of extracting foodstuffs and fertilizers from Ukraine and delivering them to the countries of the world.
She also praised Turkey's efforts to evacuate international observers from Ukraine during the war and said the Turkish diplomatic staff "is one of the most professional in the world."
She stressed that dialogue and mediation are among the most important pillars of diplomacy, and that the Organization for Security and Cooperation in Europe adheres to these values.
She believed that Russia "did not give the opportunity for dialogue" during the war in Ukraine.
Last July 22, Turkey, Russia, Ukraine and the United Nations signed the "Document on the Initiative for the Safe Shipping of Grain and Foodstuffs from Ukrainian Ports" during a meeting hosted by Istanbul.
The agreement guarantees securing exports of grain stuck in the Ukrainian ports on the Black Sea (Eastern Europe) to the world.