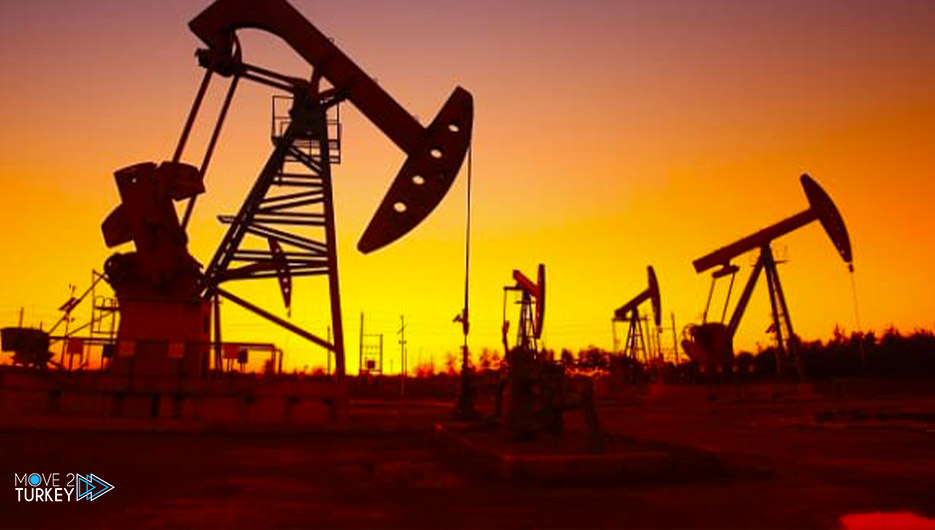 Crude oil prices reached their decline for the second day on Friday, amid preparations by major countries for the largest ever withdrawal from the strategic reserve, and this is to compensate for the lack of supplies and curb the rise in prices.
And by 8:00 (GMT) / Brent crude contracts, the standard for June delivery, fell 87 cents, or 0.83 percent, to $ 103.84 a barrel.
And US West Texas Intermediate crude contracts for May delivery fell $1.17, or 1.17 percent, to $99.11 a barrel.
On Thursday, the two benchmarks closed sharply lower by 7 percent for US crude and 5.6 percent for Brent.
This is after US President Joe Biden ordered the pumping of 180 million barrels of the country's reserves over a period of six months, at a rate of one million barrels per day.
Oil prices are heading to record weekly losses of more than 5% for Brent crude and about 7% for US crude.
Biden expected the allies of the United States to pump between 30 and 50 million barrels from its reserves.
The International Energy Agency, which includes 31 oil consuming countries led by the United States, meets later on Friday to agree on the details of the plan to withdraw from the stockpile and the share of each country.
The trend of major consumers to withdraw from the reserves comes after the "OPEC" alliance, led by Saudi Arabia and Russia, approved a slight modification in the production mechanism.
This is through an increase of 432,000 barrels per day in next May, instead of 400,000 barrels per day, a monthly increase that has been followed since September 2021.
For months, the Organization of the Petroleum Exporting Countries, which includes traditional US allies such as Saudi Arabia and the United Arab Emirates, has rejected pressure from Washington to increase production to make up for a shortfall in supplies.
Which was exacerbated last month by the Russian attack on Ukraine and the corresponding Western sanctions.