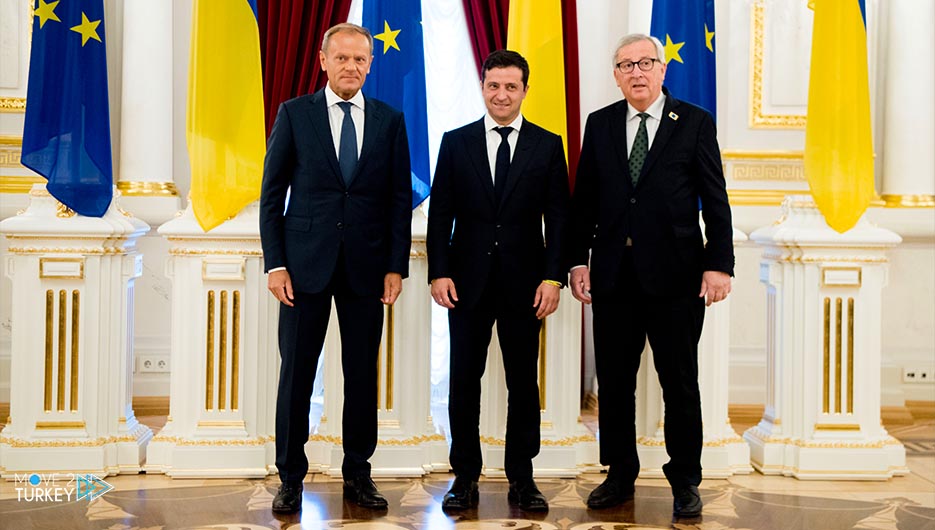 The Ukrainian capital, Kyiv, will host tomorrow, Tuesday, the 23rd summit of the European Union and Ukraine to discuss the latest developments regarding the political and economic partnership between them.
Ukrainian President Volodymyr Zelensky will represent his country at the summit, while European Council President Charles Michel and European Commission President Ursula von der Leyen will represent the European Union.
He explained that the meeting will discuss the latest situation in the work carried out to strengthen the political partnership and economic integration of Ukraine with the European Union.
The EU's support for Ukraine's independence, sovereignty, and territorial integrity will also be reaffirmed following Russia's illegal annexation of Crimea.
The results of the EU-Ukraine Association Agreement, which entered into force in 2017, and the full implementation of the free trade area, will also be discussed.
It is noteworthy that the European Union's support for Ukraine continues, as the European Union canceled entry visas for short visits to Ukrainian citizens in 2017.
He also provided financial aid to Ukraine to confront the Corona pandemic, amounting to 1.2 million euros.
Following a unilateral referendum on March 16, 2014, Russia annexed Ukraine's Crimea.
This was not recognized by the international community and was followed by the imposition of sanctions on Moscow by the European Union, the United States, and other countries.