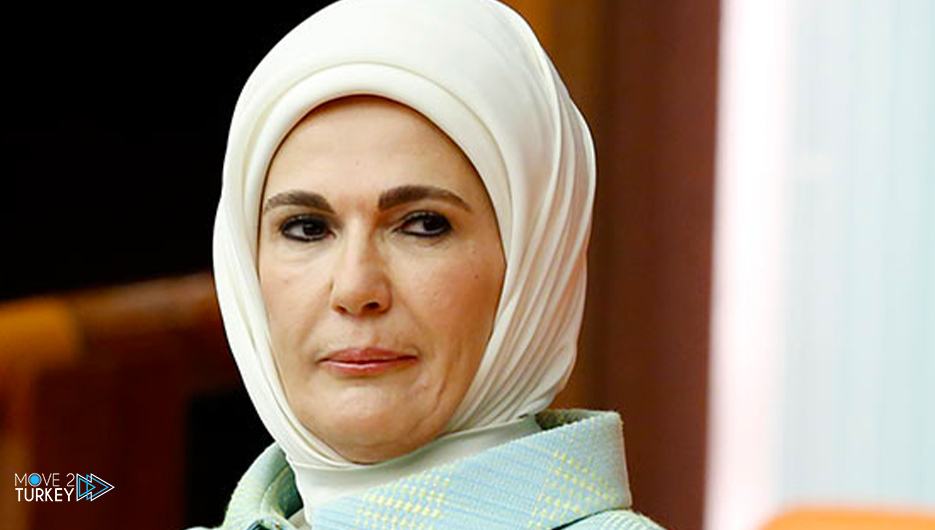 The Council of American Muslim Organizations awarded the wife of Turkish President Emine Erdogan the "International Achievement and Community Contribution" award, which honors Muslim women activists in social, educational, environmental and humanitarian projects.
The Secretary-General of the Council, Osama Jamal, presented the award to Erdogan at a ceremony held in New York City, USA.
In a speech after receiving the award, the wife of the Turkish president expressed her thanks to the Council of American Islamic Organizations, stressing that the award was received on behalf of her country, Turkey, which is the conscience of the world.
She stressed that Turkey rushed to provide aid everywhere without distinguishing between religion, language and ethnicity, and said: "Turkey's experience with humanitarian aid is much more than a mere foreign policy, and it is a "compass of conscience for the Turkish people."
The ceremony also witnessed the awarding of the African-American activist Aisha Al-Adawiya an award for her activities in the "Women in Islam" organization, which she founded, in the field of human rights and social justice.
She explained in a speech that Emine Erdogan played an important role in defending religion and women's rights, and that receiving the award from her hands is a source of pride for her.