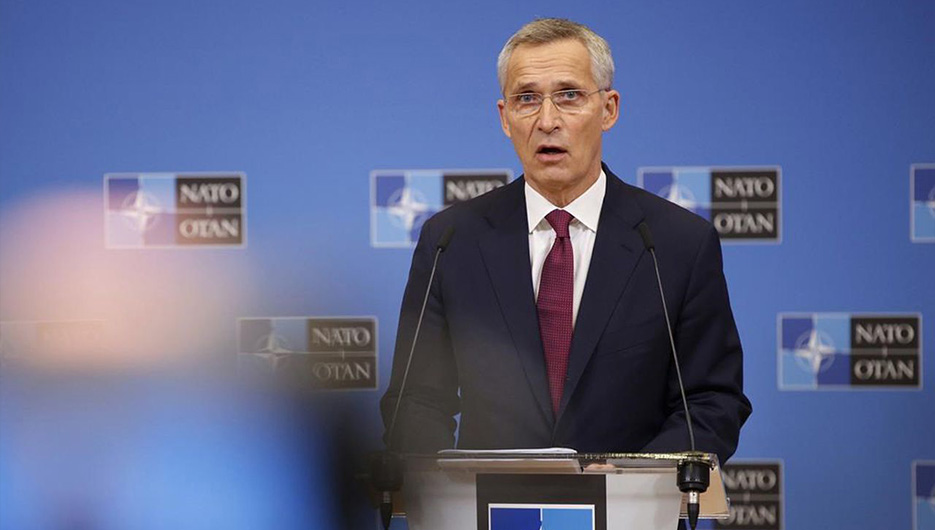 NATO Secretary-General Jens Stoltenberg on Friday warned Russia of the consequences of its use of violence and force against Ukraine.
He added during a press conference in Brussels that the foreign ministers of the alliance will hold a meeting next Tuesday and Wednesday.
This is to discuss ways of solving a number of urgent security files, on top of which are the Russian military reinforcements on the borders of Ukraine.
He pointed out that these reinforcements raise questions, saying: "If Russia uses force against Ukraine, it is clear that this will have consequences, and that is why we continue to call on Moscow to reduce tension."
In another context, Stoltenberg stated that during the meeting, the Belarusian government's use of refugees as a political pressure card will be discussed, as well as the recent developments in Afghanistan.
On Sunday, the head of Ukraine's military intelligence, Kirilu Budanov, said Russia was planning an attack against his country in early 2022.
Noting that Moscow has amassed more than 92,000 of its forces around Ukraine's borders, and is preparing to launch the attack by the end of January or the beginning of next February.
Relations between Kyiv and Moscow have been experiencing escalating tension for nearly 7 years, due to Russia's illegal annexation of Ukrainian Crimea and its support for separatists loyal to it in the "Donbass".